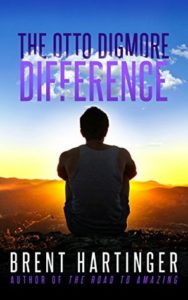 What: The Otto Digmore Difference (Otto Digmore Series #1) by Brent Hartinger
Who: BK Books
When: February 21st 2017
How: A copy of this novel was provided by the author for review.
Otto Digmore is a 26-year-old gay guy with dreams of being a successful actor, and he's finally getting some attention as a result of his supporting role on a struggling sitcom. But he's also a burn survivor with scars on half his face, and all indications are that he's just too different to ever find real Hollywood success.

Now he's up for an amazing new role that could change everything. Problem is, he and his best friend Russel Middlebrook have to drive all the way across the country in order to get to the audition on time.

It's hard to say which is worse: the fact that so many things go wrong, or that Russel, an aspiring screenwriter, keeps comparing their experiences to some kind of road trip movie.

There's also the fact that Otto and Russel were once boyfriends, and Otto is starting to realize that he still might have romantic feelings for his best friend.

Just how far will Otto go to get the role, and maybe the guy, of his dreams?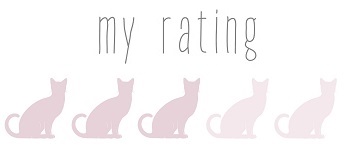 Once I realised that the author of The Otto Digmore Difference also wrote Three Truths and a Lie (a YA mystery/thriller that I really enjoyed) I was instantly keen on reading it. I was a little worried about the fact that the character of Otto had already appeared in previous books and series – would I know him enough? Would his past be glossed over because it was expected to be known from the previous books? Would I simply get him?
I didn't really need to be worried at all. The Otto Digmore Difference is definitely a book that can be read without having read the previous books in which Otto was a character. His past is referenced and explained, and I never felt like I didn't know him well enough. If anything, reading The Otto Digmore Difference made me want to go back and read the previous books and series because I want to know more about him, and 'meet' him as a teenager.
After reading a review of The Otto Digmore Difference I was glad to know that there's no romantic cheating in this novel because I guess the blurb hints that it could happen. I am never on board with cheating as a romantic trope, so I was thankful for the heads up, and for the fact that it didn't happen within the story. Yes, Otto realises that he still loves Russel, but instead of it seeming off it was actually pretty heartbreaking. Otto broke up with Russel as a pre-emptive protective measure for himself, even though he was in love with him. And so those feelings never really went away, but Russel moved on. Whilst a part of me kind of wanted Russel to realise that he was in love with Otto, I knew that Russel was happy with his husband and I also wanted someone to come along who loves Otto now, wholly and completely.
Otto was a character that I ended up quite liking, but not because he's perfect. He's a little self centred, and he doesn't always think about how his words could harm people before he says things. But I liked how hard he was willing to try, and the lengths he was willing to go to in order to land the acting role of his dreams. I liked how once he got over himself and his first impressions of people he was sincere and caring and helpful. I think nuanced characters who aren't perfect are important because I've certainly never met a perfect person in my life.
The end of The Otto Digmore Difference was quite lovely, and it tied off nicely as a standalone, but I definitely want to read the next book/s in this series. I have grown fond of Otto, and I want to see where his acting career takes him next, as well as the beginning of the relationship that was shown at the very end of this book.
I think that if you've read Geography Club or the other books about Russel then you'll definitely enjoy The Otto Digmore Difference, but even if you haven't it's definitely an enjoyable read on its own.
© 2017, Chiara @ Books for a Delicate Eternity. All rights reserved.
trigger warning: online harassment, stalking, bullying, ableism, homophobia, fatphobia, reference to death of a son, racism, use of abelist language, and dangerous driving (another car following/harassing) in this novel

Posted on: April 21, 2017 • By: Chiara