What: S.T.A.G.S by M.A. Bennet
Who: Hot Key Books
When: August 23rd 2016
How: A copy of this novel was provided by Allen and Unwin/Bonnier for review.
RRP: $19.99 (AUD)
Nine students. Three bloodsports. One deadly weekend.

It is the autumn term and Greer MacDonald is struggling to settle into the sixth form at the exclusive St. Aidan the Great boarding school, known to its privileged pupils as S.T.A.G.S. Just when she despairs of making friends Greer receives a mysterious invitation with three words embossed upon on it: huntin' shootin' fishin'. When Greer learns that the invitation is to spend the half term weekend at the country manor of Henry de Warlencourt, the most popular and wealthy boy at S.T.A.G.S., she is as surprised as she is flattered.

But when Greer joins the other chosen few at the ancient and sprawling Longcross Hall, she realises that Henry's parents are not at home; the only adults present are a cohort of eerily compliant servants. The students are at the mercy of their capricious host, and, over the next three days, as the three bloodsports – hunting, shooting and fishing – become increasingly dark and twisted, Greer comes to the horrifying realisation that those being hunted are not wild game, but the very misfits Henry has brought with him from school…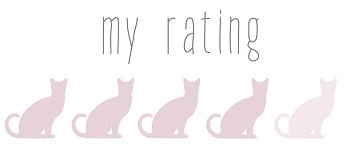 My rating for S.T.A.G.S mainly comes from the enjoyment factor. I pretty much binge-read S.T.A.G.S in one afternoon because I just wanted to know what the heck was going on with these creepy students and their student-hunting. When I did some searching after I finished S.T.A.G.S I found out that the author is working on a sequel, which is great. There is huge potential for it, especially considering what happens at the end.
I can hands down say that I have never read a book like S.T.A.G.S before. It was incredibly unique in its morbidity, and in the way the mystery aspect was written, as well. You know what happens but not how, and even though I thought that might ruin elements for me, I was very much wondering about the specifics of what was going to happen.
Initially I wanted to read S.T.A.G.S because it was about rich kids hunting other kids (this makes me sound terrible, haha). I thought there might be a chance of actual animal hunting occurring, and I'll tell you now that there was. And it was graphic and horrible, and I almost put the book down because of it. But I kind of just tried to detach myself from those parts and concentrate on the mystery and other interesting aspects.
Looking back, there wasn't much to the main character, Greer. I don't feel like I minded so much when I was reading S.T.A.G.S, though, because this book isn't about a character per se, more so about S.T.A.G.S and the hunting and the 'what the hell' of it all. But I suppose there could have been exploration and fleshing out of her character, and why she actually went on this evil weekend hunting trip to begin with. I felt like this wasn't really clear enough – Greer had seen these students bullying people terribly, and the only real reason she was intent on going was because Henry was hot and she wanted to potentially be a part of their exclusivity. They're pretty flimsy 'reasons' if you ask me.
You might not think it but there was quite a large romantic subplot in S.T.A.G.S. I won't tell you who it was between because I think the natural progression of finding out along with Greer was enjoyable. I was surprised that it didn't feel completely out of place, like romance sometimes does in mystery/thriller books. Although I will say that a certain boy's feelings for Greer seemed to be out of the blue, especially considering their history.
All in all, I really did enjoy S.T.A.G.S. It was fun and interesting to read, and I'll definitely be picking up its sequel. I've since heard that the film rights have been optioned, and boy what a film this would be.
© 2017, Chiara @ Books for a Delicate Eternity. All rights reserved.
trigger warning: attempted murder, suicide, bullying, racism, classism, hunting, animal cruelty, depictions of gore, absent mother, use of ableist language, and romantic cheating in this novel

Posted on: August 18, 2017 • By: Chiara