What: Nowhere Near You (Because You'll Never Meet Me #2) by Leah Thomas
Who: Bloomsbury Childrens
When: March 1st 2017
How: A copy of this novel was provided by Bloomsbury Australia for review.
Following up her acclaimed debut, Because You'll Never Meet Me, Leah Thomas continues the stories of Ollie and Moritz in another heart-warming story of unique friendship.

Ollie and Moritz might never meet, but their friendship knows no bounds. Their letters carry on as Ollie embarks on his first road trip away from the woods–no easy feat for a boy allergic to electricity–and Moritz decides which new school would best suit an eyeless boy who prefers to be alone.

Along the way they meet other teens like them, other products of strange science who lead seemingly normal lives in ways Ollie and Moritz never imagined possible: A boy who jokes about his atypical skeleton; an aspiring actress who hides a strange deformity; a track star whose abnormal heart propels her to victory. Suddenly the future feels wide open for two former hermits. But even as Ollie and Moritz dare to enjoy life, they can't escape their past, which threatens to destroy any progress they've made. Can these boys ever find their place in a world that might never understand them?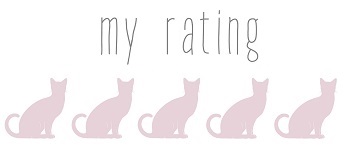 How do I even begin to talk about this book that I love so much? When I read Because You'll Never Meet Me for the first time, I rated it four stars. I loved a lot about the book, mostly the two boys. Because it had been so long since I read the first book I decided to re-read it in preparation for Nowhere Near You. And I rated it five stars the second time because I just love that book a lot? And Ollie and Moritz were somehow even more special the second time around? Because You'll Never Meet Me seriously cemented itself as one of my all time favourite books upon the second reading.
And then when it came time to read Nowhere Near You afterwards, there was a slight feeling of wariness on my behalf because I had just discovered that these boys mean so much to me, and we all know that second books can be not-so-great. Well, I can honestly say that Nowhere Near You was just as good as its predecessor. The tone was still the same, the boys were just as special and lovable, and everything was perfect.
Nowhere Near You is quite different to Because You'll Never Meet Me because Ollie is out in the world (!!!) and Mo is attending a new school. I thought I wouldn't like this, because so much of the first book's beauty was in the fact that the boys were such outcasts and found friendship and love in each other. But this didn't change. Even though they grew as people, their friendship stayed the same, and they were still each other's ~person~.
The themes in Nowhere Near You were quite a bit darker than Because You'll Never Meet Me, but I was okay with that. The boys were learning new things about themselves, and about the people around them, about the world, and about the lab where they were subject to terrible things. If anything these darker elements made me want for their happiness even more than I had before, which should have been impossible.
Moritz's love for Ollie is hands down my favourite aspect of this series. It broke my heart when, relatively early on, Ollie asks Moritz to stop talking about how much he loves him. I was in actual pain. I don't want to give too much away in terms of what happens regarding this but I can say that I was extremely happy and that if people don't see it then they are erasing identities because yes.
I honestly and truly and wholeheartedly need a third book in this series. I cannot live without more Ollie and Moritz. There were so many questions left unanswered, and I need to know how everything pans out. I want more from my boys. I want more of their happiness, and their love, and them growing up. I sincerely hope this isn't the last I am going to see of them because they mean a helluva lot to me (they feel so real. So very real).
If this review hasn't convinced you to read this series then I am not doing my job very well. Because you should read this series. You need to read this series.
© 2017, Chiara @ Books for a Delicate Eternity. All rights reserved.
trigger warning:  reference to death of mother (via cancer), death of a friend (via cancer), reference to bullying, reference to attempted drowning, forced drug use, attempted sexual assault, bus crash (no deaths, only injuries), physical assault, use of ableist language, and depictions of anatomy (external heart) in this novel

Posted on: April 7, 2017 • By: Chiara