Five Reasons To is basically my way of convincing you to love the same things I do. Because I love a lot of things for a lot of reasons. Hopefully my powers of persuasion will work their magic on you, and you can find new things to love!
Today, I am going to give you five reasons to:
Read the Shades of Magic Series by V.E. Schwab

1. The Characters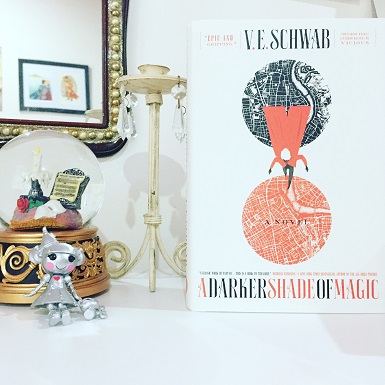 The characters in this series are just amazing. Every single one of them, even the ones you're not even sure you're supposed to love but do anyway (looking at you, Holland). Which I guess speaks volumes for the characters you are supposed to love. Meaning: you will adore them. Especially Kell. Or perhaps that is just me.
2. The World Building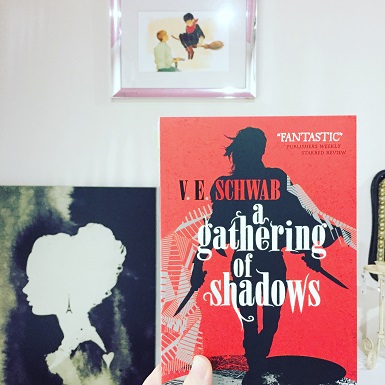 To be entirely honest I am not huge on intense fantasy world building. It usually entails large info-dumps that go over my head and just bore me. And then I end up being confused later on when I'm supposed to understand some intricate magic system that I didn't bother paying attention to. In the Shades of Magic books the world building is incredible. Because not only does it explain the worlds and the magic and political systems with flow and ease, it's also so easy to wrap your head around. There are no info dumps. The world building is just clear and makes sense. It's also really good.
3. The Storyline

It was so clear that Schwab intended this to be a trilogy from the start. Because when you read A Conjuring of Light there are references to things that happened in the first book, and it's just like one of those woah moments. I absolutely adored the fact that the plot, whilst broken up into three arcs, was overarching and brought together three books so incredibly well.
The storyline is also complex and harrowing, and will have you desperate to know what happens.
4. The Ships (and other relationships)

Could this be a recommendation post from me if there wasn't something about ships? The answer would be 'no'. Now, don't get me wrong, these books are certainly not all about the romance. The magic and politics and world are definitely the forerunners of the trilogy but I also think that makes the ships even more special because they're only present in tiny amounts.
The friendships in this book are also amazing, as are the family relationships. Kell and Rhy are love each other so much it hurts. I really like reading (and writing) brother relationships, and it warmed my cold, cold heart to see these boys love and care for each other so much.
5. The Exteriors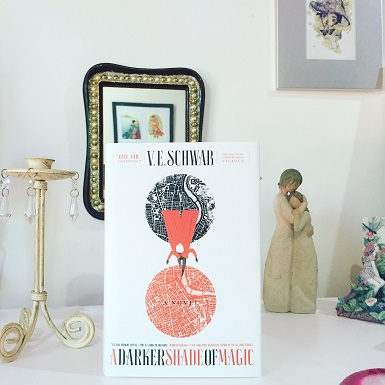 I am shallow when it comes to books. Of this I am well aware. But in this particular case I think the Shades of Magic books were very lucky in the cover department, both in the UK and the US. I do prefer the hardbacks, but I also like the paperbacks. I think both designs represent the books really well, and they make for lovely pictures, too.

So these are five reasons for you to read the Shades of Magic series! I hope I have convinced you.
Ta ta for now,

Posted on: June 20, 2017 • By: Chiara