Books for Thought is where I post a discussion topic related to books, reading, writing, or something pertaining to one of the three. I hope you'll join in, and discuss today's topic of
diverse comic books i want to read
So not too long ago I wrote a post about diverse comic books I've read and today I'm going to list some diverse comic books I want to read. In fact I have copies of almost all of these so I'm excited to get to them! Without further ado…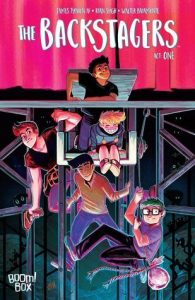 Diversity: Black bisexual protagonist, trans guy protagonist, gay protagonist, Indian protagonist
Backstagers just looks SO DAMN CUTE AND QUEER. I have issues 1-8 on Comixology because I just know that I will fall in love with this series. I feel like it'll be the queer boy version of Lumberjanes but about theatre rather than summer camp. I've heard it's also #ownvoices for bi and trans rep which is AMAZING.
Diversity: Black protagonist
I haven't really heard much about Ladycastle but the title alone makes me want to read it. LADY KNIGHTS YES PLEASE. Also, they're protecting a castle from magical creatures/monsters. A++ There's only four issues (meaning one full volume) so it'll be a nice and easy read, too!
Diversity: Black protagonist, lesbian protagonist (?)
I need to read this one to know for sure what queer identities are represented on page, but it is safe to say that this series is queer. *cheering* I love the look of the art from that front cover, and THIS IS SET IN THE NINETIES IN A RECORD STORE AND THAT PREMISE ALONE IS GIVING ME LIFEEEE.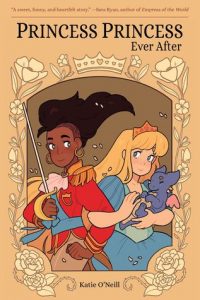 Diversity: Black lesbian protagonist, lesbian protagonist
Uhm??? Just look at it??? I bought this when it was on sale through Comixology (if y'all aren't on that get on that – it is good shit) and I am so keen to read it. It sounds adorable and I have honestly only heard good things. Baby gay princesses <3
Diversity: Black lesbian protagonist, lesbian protagonist (?)
So… no one has really said on GR is the protagonists are lesbians but someone mentioned it being super gay so I'm going with it. Side note: THIS IS WHY IT'S IMPORTANT TO SHELVE BY ID OR AT LEAST MENTION A CHARACTER'S ID IN YOUR REVIEW DAMMIT. (Also, if you know the specific queer IDs of the two protagonists in this series let me know and I'll amend if needed!). Anyway, the art in this series looks amazing, the story is magical (one of the MCs is a werewolf!!) and from the (albeit unhelpful) GR reviews I've read it's adorable as heck. N E E D.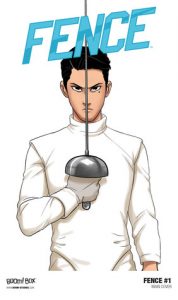 Diversity: Queer Japanese protagonist, queer protagonists

Have I spoken (written) about my high levels of excitement about Fence? If not: I AM VERY, VERY EXCITED ABOUT FENCE. There's not much to know about the specific diversity of this series yet but Pacat has promised it'll be Super Queer so I am 100% here for that. Also 100% here for everything Pacat, so there's that as well. May I tell you that I have ordered all four cover variants of this issue and not one single issue has arrived? It's been out for nearly a week and I still haven't read it someone save me from this endless pain of waiting I can't survive I can-

What about you? What are some diverse comic books on your TBR?

Posted on: November 21, 2017 • By: Chiara