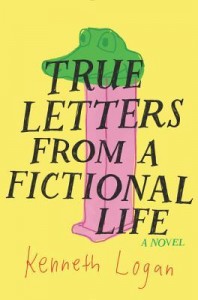 What: True Letters from a Fictional Life by Kenneth Logan
Who: HarperTeen
When: June 7th 2016
How: A copy of this novel was provided by HarperCollins for review via Edelweiss.
A thoughtful, authentic coming-out story about a high school boy who can only deal with his own truth through secret, unsent letters.

If you asked anyone in his small Vermont town, they'd tell you the facts: James Liddell, star athlete, decent student, and sort-of boyfriend to cute, peppy Theresa is a happy, funny, carefree guy.

But whenever James sits down at his desk to write, he tells a different story. As he fills his drawers with letters to the people in his world—letters he never intends to send—he spills the truth: he's trying hard but just isn't into Theresa. It's his friend, a boy, who lingers in his thoughts.

James's secret letters are his safe space—until someone leaks them, and words he never meant to share are being broadcast all over school. Will he come clean to his parents, his teammates, and himself or is he destined to live a life of fiction?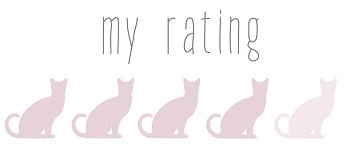 I read this book in two sittings, and I was absorbed by it immediately (which makes me sound like some kind of liquid but whatever, I'm going with it). There were two main things I loved about True Letters from a Fictional Life, which caused the whole absorbing thing:
1) The writing style. It just flowed so well, and it was engaging and interesting, and just. Really. Good. I would 100% read another book by Kenneth Logan, because this writing style is one that I have fallen completely in love with. It was just so easy to fall into the story, and connect with James. A+ writing style, right here.
2) The voice. My gosh, I haven't read such an authentic teenage guy voice in so long, possibly ever. The whole time I was reading True Letters from a Fictional Life, I was just like: y e s. This is how YA books with male protagonists should read. There was just so much reality and authenticity in James' voice, and I fell for it immediately. I loved the feeling that it gave me – that a teenage guy was telling me his story. Which is just amazing.
Beyond those two things, I didn't really fall head over heels for anything else in True Letters from a Fictional Life, which sounds bad, but it really isn't. I just adored the writing style, and the voice, so it was pretty hard for any other aspects of this book to live up to those things. But that isn't to say I didn't enjoy True Letters from a Fictional Life, otherwise it would never have received four stars from me (although those stars are mainly for the writing style and the voice which I will stop talking about now).
This was a different "coming out" story to any others that I have read – which just goes to show the people who say "we have enough coming out stories" really don't know what they're talking about. Coming out stories are varied and wildly different and just. Yes. The interesting thing about the "coming out" aspect of this story is that James only willingly told a handful of people about his sexuality. The others were told in other ways, which were really not so great.
James was a character that I really enjoyed reading about, but I didn't love him. There were problematic things he did and said, but there were also times that I really felt for him, and liked the things he did and said. So … he was pretty much a normal human being (THE VOICE. THE VOICEEE). He was never really unlikeable, per se, but I am not entirely sure that he and I would have been friends if we had gone to high school together. But reading about characters who are different from the people that surround you is one of the great things about reading.
The romance was adorable. I don't really want to go into it all that much, but it was sweet and pretty slowburny, and I shipped it quite a lot.
One of my favourite characters was Hawken, who is James' best friend (and object of affection). His acceptance and support of James really just gave me the warm fuzzies. I have to say I kinda shipped these two a little more than the actual ship, but I couldn't help it. Even James' brother and friend thought that they were a coupe once James told them he was gay. And they were just really cute together.
To be honest, there is even more I could say about this book (like the letters! Which is how James expresses his true feelings and thoughts towards people and things. And Aaron! Who is a sweetie pie and goes through shit. And family being present! And awesome friendships!), but this review is pretty long already. So I will finish with this: if you're looking for an incredibly engaging story, an authentic teenage guy voice, and a "coming out" narrative that goes to show we will never stop needing these stories, then give True Letters from a Fictional Life a go. It won't let you down.
© 2016, Chiara @ Books for a Delicate Eternity. All rights reserved.
trigger warning: homophobia, biphobia, physical assault, excessive alcohol consumption, and bullying in this novel

Posted on: June 17, 2016 • By: Chiara