What: The Empty Hourglass (Deal with a Devil #3) by Cornelia Grey
Who: Riptide Publishing
When: April 9th 2016
How: A copy of this novel was provided by Riptide Publishing for review via Net Galley.
Thomas Escott has always wanted to be a toymaker, yet just as he achieves his dream, an accident claims his right hand. He's certain his life is over—until he hears about groundbreaking prosthetics being made by a reclusive inventor.

Jethro Hastings is perfectly content to live alone up in the mountains working on a secret masterpiece: a humanoid automaton that will change the scientific community forever. He's behind schedule, and the date of the unveiling is fast approaching, so when Thomas shows up on his doorstep offering help in exchange for a mechanical hand, Jethro agrees. Time, after all, is running out on another deal he's made: one with the devil.

The devil gives Jethro's inventions life, but he can just as quickly take life away—Jethro's, to be exact. As the sand in the devil's hourglass falls, marking the time until the end of the deal, inventions go haywire, people get hurt, and Thomas realizes he needs Jethro just as much as his prosthetic. Now he must find a way to save Jethro's soul, but negotiating with a devil is just as difficult as it sounds.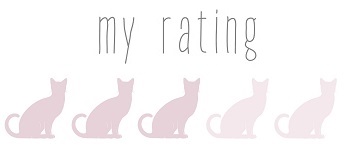 I was keen to read The Empty Hourglass for mainly two reasons. The first being that it is steampunk. I have an incredibly love for all things steampunk, and am unable to refuse a book once I know it has steampunk elements or themes. The second is that it is LGBTQIA+. That combination is like perfection for me.
There were three main things I liked in The Empty Hourglass:
1) The steampunk elements.
Steampunk can be a tricky genre. Sometimes the explanations and whatnot can be so technical and intricate that even though I can admire them, they don't really do much for me as a reader. In The Empty Hourglass the steampunk elements were described with enough depth that I could imagine what was being described very easily, but I wasn't lost under technical jargon.
My favourite steampunk element of the book would have to be Thomas's prosthetic hand – and all the prosthetics in general. I would love to see some kind of concept art for his hand because the way it was described was so incredibly gorgeous, and I wanted to look at it!
2) Thomas and Jethro.
They made a pretty adorable couple if I do say so myself. I loved their interactions, and the slow build up of them becoming more than friends. The affection that Thomas had for Jethro never overtook the plot, even though these feelings grew quite a bit over the course of the book. It was just nice to see the two start out as two people sharing the same occupation and agreeing to work together, to friends who cared about each other, to more than friends who were adorable and supportive and romantic.
I would have loved to see more of the romantic side to the relationship between Thomas and Jethro, though, to see how the bond between them changed over time. From what I did read I know it would have been incredibly sweet and adorable.
3) The devil.
His name is Farfarello, and I was intrigued by him every time he was on the page. He defies any and every stereotype that exists for demons and devils, and it was refreshing to read about such a character.
The aspect of Farfarello's character I liked most was probably his lack of true evil. Yes, Jethro had made a deal with him with high consequences, but he was willing to overlook and bend the rules sometimes. I think Farfarello is more soft hearted that what is shown in The Empty Hourglass. Which makes me incredibly interested in the other books in the Deal with a Devil series, as they all follow different characters involved in deals with Farfarello.
~
Overall, The Empty Hourglass was a quick read with great steampunk themes, a cute romance, and a character that defied expectations. I'm definitely keen on reading more from this series.
© 2016, Chiara @ Books for a Delicate Eternity. All rights reserved.
trigger warning: loss of limb via fire, death of friend/sibling in war, physical assault, and poverty in this novel

Posted on: July 29, 2016 • By: Chiara