What: Shield (Spark #3) by Rachael Craw
Who: Walker Books Australia
When: September 1st 2016
How: A copy of this novel was provided by Walker Books Australia for review.
Evie is out of options. She must comply with the Affinity Project – obey their rules, play their deadly games, give up Jamie. And her losses keep growing…

When she decides to help a small group of Shields trying to affect change, Evie finds herself in the firing line. Counsellor Knox is intent on revealing her secrets and shackling her to the Affinity Project for life. To protect her family, Evie must betray those closest to her.

The odds of success – let alone survival – are slim.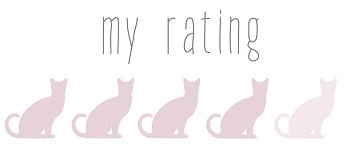 To be honest, I had a certain expectation of what the last book in the Stray trilogy would look like, and Shield defied anything even remotely related to that. Certainly not in a bad way, I have to say. I thought it was a believable story of Evie being involved in taking down the Affinity Project but not being the next Katniss and singlehandedly bringing down the evilness. So the fact that there was a group of people, some teens, some young adults, and some adults was something that I really liked, especially since it set a really realistic tone but also didn't take away Evie's importance, either.
In my review of Stray I mentioned that I didn't like Jamie. I went into Shield ready to stick by this because unless he changed dramatically, he would still have the personality traits that I wasn't the biggest fan of in Stray. But then Jamie was so much more in this book. He's not someone I love, but I appreciated his character a lot more in Shield, and I could understand why it was so hard for Evie to let go of him. He supported her more in this book, and had less of a controlling vibe about him, too. So YAY for Jamie being likable in this book.
I missed Kitty in this novel, though. I know that because she isn't directly related to the Affinity Project her character wouldn't have had a huge role in everything that went down, but I loved Evie and Kittys friendship, so I missed it sorely, and was sad that there were only a few chapters where the girls were together.
I don't know if I had just forgotten, or if Craw's third book is her best, but the writing in Shield was seriously amazing. There were a lot of beautiful (and quite lyrical) lines scattered throughout the pages of this novel, and I was sucked in from the first sentence. I love a writing style that is utterly engaging, even if what's happening on the page isn't exactly high stakes (although there were a lot of high sakes moments in Shield). In terms of writing, Shield was an incredibly lovely book to read and I enjoyed every word.
I have to say, though … that ending. I'm not the hugest fan of open endings, and the ending of Shield was SO open. I mean, I understand that life doesn't always tie up in a bow and not everything has an end date within the vicinity of each other but … this ending was just too open for me. I know that some things were tied up nicely, but I wanted some kind of epilogue or something, just so I could know that everything turned out okay.
Overall, Shield was a really great finale to a series that I can say I've thoroughly enjoyed from beginning to end. I can't wait to see what Rachael Craw comes up with next because you can bet I'll be reading it.
© 2016, Chiara @ Books for a Delicate Eternity. All rights reserved.
trigger warning: physical assault, murder, parent in a coma, and forced drug use in this novel

Posted on: September 30, 2016 • By: Chiara