What: See How They Run (Embassy Row #2) by Ally Carter
Who: Scholastic Australia
When: February 1st 2016
How: A copy of this novel was provided by Scholastic Australia for review.
Some secrets are better left unfound . . . For the past three years, Grace Blakely has been desperate to find out the truth about her mother's murder. She thought it would bring her peace. She thought it would lead her to answers. She thought she could put the past to rest. But the truth has only made her a target. And the past? The only way to put the past to rest is for Grace to kill it once and for all. On Embassy Row, power can make you a victor or a victim, love can turn you into a fool or a fugitive, and family can lead you forward or bury you deep. Trust is a luxury. Death is a very real threat. And a girl like Grace must be very careful about which secrets she brings to light.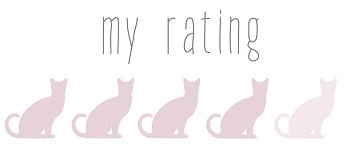 I was EXTREMELY excited to open a beautiful package from Scholastic and find See How They Run inside. I've wanted this book since the moment I finished All Fall Down last year, and I devoured it in one day.
I'm happy to say that See How They Run didn't come down with a case of Second Book Syndrome. There was a moment at the very beginning where I thought that might happen because the opening scene was kind of abrupt, and there was a lot of info to take in, but everything was smooth sailing from that point onward.
A LOT of stuff happened in See How They Run, but it was all connected. I think that is one of the more fabulous aspects of this series. That every single moment and every action and everything that happens are all connected. And the story is hiding the connectedness from you, and is making you try and hazard a guess at what is actually going down. Which you find out at the end! And it is !!! I will say nothing more because who wants a spoiler, amirite?
I mentioned in my review of All Fall Down that there were two potential love interests. That was no longer the case in See How They Run. Which was okay, because I do like both of the boys. But in the week between the end of the first book and the start of this one, Noah is all flirty and together with his and Grace's friend (that I cannot remember the name of at this time). So it was obviously that way so Grace and Alexei's somewhat romantic relationship could be furthered.
Which it was. In the most slow burny way EVER. It was glorious. I love reading about these two, because it is so obvious that they care about each other in a way that is more than platonic, but neither is willing to take that final step and admit it. Which is more than okay. Grace is dealing with a lot of shit, and so is Alexei, and I think it's more important for them to be there for each other than to start making out every five seconds.
Another one of my favourite things in this book is the fact that Grace's friends aren't just cardboard cut-outs, and they are also always there for her. They might not always agree with her on everything, but they never stray from her. This friendship circle is incredibly lovely, and I need more of them.
There was a huge element of 'who dunnit' in this book, which has since pushed me into a mystery/thriller book binge (which is fabulous). There were moments where I distrusted some of my favourite characters, and found new love for characters I had previously thought should be steered clear from. I love being swapped around like this, and Carter did an ace job with keeping me guessing the entire time I was reading.
All in all, I really liked See How They Run, and thought it was a fitting sequel to the awesomeness that was All Fall Down. After the huge cliffhanger, though, I am waiting extremely impatiently for the third book in the series. I need to know what happens! ASAP.
© 2016, Chiara @ Books for a Delicate Eternity. All rights reserved.
trigger warning: murder, physical assault both with weapons (knife/gun) and without, and suicidal ideation in this novel

Posted on: March 11, 2016 • By: Chiara