What: Not If I See You First by Eric Lindstrom
Who: HarperCollins Children's Books
When: January 2016
How: A copy of this novel was provided by Harper Collins Australia for review.
The Rules:

Don't deceive me. Ever. Especially using my blindness. Especially in public.

Don't help me unless I ask. Otherwise you're just getting in my way or bothering me.

Don't be weird. Seriously, other than having my eyes closed all the time, I'm just like you only smarter.

Parker Grant doesn't need 20/20 vision to see right through you. That's why she created the Rules: Don't treat her any differently just because she's blind, and never take advantage. There will be no second chances. Just ask Scott Kilpatrick, the boy who broke her heart.

When Scott suddenly reappears in her life after being gone for years, Parker knows there's only one way to react-shun him so hard it hurts. She has enough on her mind already, like trying out for the track team (that's right, her eyes don't work but her legs still do), doling out tough-love advice to her painfully naive classmates, and giving herself gold stars for every day she hasn't cried since her dad's death three months ago. But avoiding her past quickly proves impossible, and the more Parker learns about what really happened–both with Scott, and her dad–the more she starts to question if things are always as they seem. Maybe, just maybe, some Rules are meant to be broken.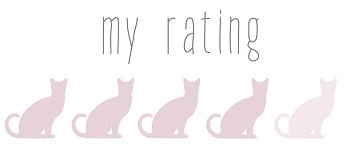 From the moment I started Not If I See You First, I was hooked. I read the first hundred pages so quickly, and only put the book down because I started it late at night. And then I got up the next morning and read the rest of it without moving. That is how I always know when I love a book – when I just sit and read and read and read while everything else falls away.
Here are several fantastic things about Not If I See You First:
1) The main stand out of this novel was the main character, Parker. She's not completely likeable, which is actually amazing. Why does every YA heroine have to be likeable? They don't. And Parker defies this in so many ways. In so many great ways. She's brutally honest, for one. Almost to the point of being a bitch, but I don't think she ever quite crossed that line (I know because I've met brutally honest bitches before and they're not nice).
Parker's also a little bit self centred, but in all reality: aren't we all? And if your answer to that question was 'no', I have to burst your bubble here and tell you that yes, we are all a little bit self centred because that's just how we as humans work. So it was refreshing to see the reality of this in Parker.
She's also hurting. A lot. She's sworn not to cry, and I think we all know what happens when we deny ourselves an emotional release: we explode. And there is a moment when Parker explodes at school, and my gosh, I related to it so much because I may or may not have exploded at school a few days before graduation. So I related so much to this scene, and I felt so much for Parker.
Parker is so strong. Which is a word that can be overused, but if you know me you would know that I never throw that word around. In fact, I don't even know if I have ever used it in a review before. So hopefully that tells you exactly how much it means that I'm saying Parker was strong. And not in the: oh, she's been through so much, and pulled through kind of way. In the way that she faces every little thing in life. The way she faces every single day. The way she faces the people who try to bring her down. She's strong, and not just in the face of her blindness. In the face of everything.
2) The writing style. Holy DOOLY. It was so engaging, and vivid, and just real. It was incredibly personal as well, and I felt like I was truly by Parker's side throughout the whole thing.
3) FRIENDSHIP. Not If I See You First had a massive focus on friendship, and it was quite amazing. Parker has the most awesome friends, who are really there for her no matter what. And it's not one sided. Parker adores her best friend, Sarah, in a way that was extremely familiar to me. I want these kind of friends in my life, thank you very much.
4) The ending. Which kind of annoyed me, but also made me happy because life can be like that. Boys can be like that (literally, this exact thing happened to me pretty much – so yet another thing I related to in this book). Not everything gets wrapped up in a nice little bow at the end of a conflict/drama. But there can be hope.
5) The fact that Parker was really passionate about something that wasn't a boy – running. I am not a physical person at all, but that didn't mean that I wasn't able to understand Parker's love for running. It's like the love I have for writing, or reading. A passion is a passion, no matter what you have to do for it. So to read about Parker having this passion for running, this thing that kept her going in tough times, and helped her in so many ways … it was wonderful. I love characters that love something so much.
~
All in all, Not If I See You First is an incredible book. It doesn't focus on one thing – it focuses on so many, and not one of them is underdeveloped or thrown to the curb. Not If I See You First is definitely a book I won't forget.
© 2016, Chiara @ Books for a Delicate Eternity. All rights reserved.
trigger warning: loss of vision by car accident, death by car accident, possible suicide via drug overdose (intent not clear), and bullying in this novel

Posted on: February 26, 2016 • By: Chiara