What: Assassin's Heart (Assassin's Heart #1) by Sarah Ahliers
Who: HarperTeen
When: February 2nd 2016
How: A copy of this novel was provided by HarperCollins for review via Edelweiss.
In the kingdom of Lovero, nine rival Families of assassins lawfully kill people for a price. As a highly skilled member of one of these powerful clans, seventeen-year-old Lea Saldana has always trusted in the strength of her Family. Until she awakens to find them murdered and her home in flames. The Da Vias, the Saldanas' biggest enemy, must be responsible—and Lea should have seen it coming. But her secret relationship with the Da Vias' son, Val, has clouded her otherwise killer instinct—and given the Da Vias more reason than ever to take her Family down.

Racked with guilt and shattered over Val's probable betrayal, Lea sets out to even the score, with her heart set on retaliation and only one thought clear in her mind: make the Da Vias pay.

With shades of The Godfather and Romeo and Juliet, this richly imagined fantasy from debut author Sarah Ahiers is a story of love, lies, and the ultimate vengeance.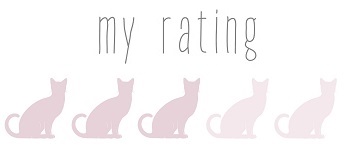 To be entirely honest, I thought that when I picked up Assassin's Heart that I would be reading a very similar story to Throne of Glass. Which would have had its pros and its cons. But it turns out Assassin's Heart is really nothing like Throne of Glass, except that the female protagonist is an assassin that kind of defies traditional gender roles.
One thing I really loved about Assassin's Heart was the world building. Lea, the main character, isn't just a hired assassin. The country she lives in has nine different families of assassins who are all paid to take out people. Murder isn't a crime in Lovero, and in some cases it's actually looked upon as a kindness. The goddess that the Lovero's people worship is the goddess of death and darkness (along those lines, anyway), and murder, as such, is not illegal or a crime, and the nine families are actually doing Safraella's (the goddess) bidding.
THIS IS AWESOME. I loved it so much. No senseless killing for the highest bidder. A goddess sanctioned lifestyle that's so dark and twisted. This aspect of Assassin's Heart was practically my favourite, because it set the story up for so many interesting factors, and the information was drip fed to me rather than poured out in a dreaded info dump. World building = on point.
There were, however, four main downfalls in Assassin's Heart. The first is that not a lot happens in this book. Which I didn't particularly mind, but it did mean that things could get pretty repetitive. The main arc of this book is: Lea's family gets murdered by another family, and Lea wants to kill them all, but first has to find her uncle. This is really all there is to this book. Unfortunately, there were a lot of passages that said exactly the same thing. About wanting to kill the other family (Da Vias), about wanting revenge and vengeance for her family, needing her uncle's help, and, oh yeah, wanting to kill the other family. Reading the same emotions and thought processes and rationalisations got really quite tiresome.
The second is the romance. Almost immediately after the whole family murder thing goes down and Lea goes to a new city to find her uncle, we are introduced to her love interest, Les. There was such an element of slow burn in this relationship at the beginning. I WAS ALL THE HAPPY. Lea had little to no interest in Les, and was just intent on using him to exact her revenge. And then they slowly became friends. I was hoping that all romance between the two would hold off until the sequel because the book only spans a couple of DAYS. So when everything moved so quickly towards the end, the slow burn was all but negated. I mean, I do like these two as a couple, but I don't know if their bond would have been that strong after only a few days.
The third thing is Lea herself. I didn't really connect emotionally with her at all, and even after reading this entire book, I don't really feel like I know her. I don't feel like I really know who she is beyond an assassin. And beyond the revenge and vengeance that I mentioned in the first point. There were moments that I cared for her situation, but she never became a character that I really and truly cared about.
The fourth is a little weird, but it did impact my enjoyment of the book. And that is the fact that Lea going to the toilet was never even touched on. I mean, I don't need a firsthand account, but it crossed my mind that she was squatting in an abandoned room but never mentioned where she went to the toilet. Going to the toilet is something that everyone needs to do, and I was kind of side eyeing the fact that this, and teeth brushing, and bathing, and really almost all survival requirements were never touched on. It took away a lot of the realism, to be honest.
But other than these four things, Assassin's Heart was really enjoyable. I liked the slow and steady build up to the climax of the novel, and I will most definitely be watching out for the next book in the series.
© 2016, Chiara @ Books for a Delicate Eternity. All rights reserved.
trigger warning: murder, assassination, loss of residence by fire, death by fire, and abduction in this novel

Posted on: February 6, 2016 • By: Chiara