What: The Bridge (Southside Novels #1) by Jane Higgins
Who: Text Publishing
When: August 1st 2011
How: A copy of this novel was provided by Text Publishing for review.
The City is divided. The bridges gated. In Southside, the hostiles live in squalor and desperation, waiting for a chance to overrun the residents of Cityside.
Nik is still in high school but is destined for a great career with the Internal Security and Intelligence Services, the brains behind the war. But when ISIS comes recruiting, everyone is shocked when he isn't chosen. There must be an explanation, but no one will talk about it. Then the school is bombed and the hostiles take the bridges. Buildings are burning, kids are dead, and the hostiles have kidnapped Sol. Now ISIS is hunting for Nik.
But Nik is on the run, with Sol's sister Fyffe and ISIS hot on their trail. They cross the bridge in search of Sol, and Nik finds answers to questions he had never dared to ask.
"The Bridge" is a gritty adventure set in a future world where fear of outsiders pervades everything. A heart-stopping novel about friendship, identity, and courage from an exciting new voice in young-adult fiction.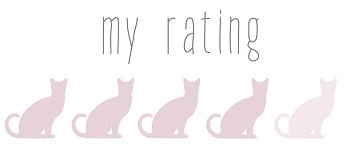 Okay first up I'm going to say that I totally understand why The Bridge won the Text Prize back in 2010. Because it's awesome.
Secondly: if you have ever wanted a dystopian novel that isn't full of romance and unbelievable teenage revolutionists leading a country, then please read The Bridge because it fits the bill perfectly. That's not to say that there wasn't any hint of romance, or that Nik didn't have some awesome ideas and play quite an important role in everything revolution related – but the focus of this book was the dystopia. Which was so refreshing.
I loved the way this book was written. Simply, and sarcastically. Nik was an incredibly likeable character that just went from strength to strength. He goes through a lot of tough shit in The Bridge, but he comes out on top. Not perfectly unscarred – which is believable – but he manages to solider on. I really really liked his character. From his snarky internal monologue, to how much he loves and is willing to do for his friends, to his feelings about his mother and father … to everything. I'm a huge fan of Nik all 'round. I even teared up a little (!) when Nik started talking about his memories of his mother – and that's when I knew that this book had stolen me.
The world was unique, and incredibly detailed (there's even a map in the front!). I was never confused (thanks to the map) about where Nik was, or what places he was talking about. There's a distinct difference between Cityside and Southside, and these differences were brought about through so many different ways. Language, accent, economy, skin colour, beliefs, attitudes, schooling. Southside really is the dystopian society of The Bridge.
There was a whole heap of politics in The Bridge, which I loved. There's a clear relationship between Cityside and Southside that is really brought to light, and I was a huge fan of that. It's very different to other dystopians where there's usually two separate factions of simply rich and poor in the same city. There are rich and poor people in Cityside, but Cityside controls the resources available to Southside (which is pretty much poverty). I was appreciative of this completely new dynamic of a dystopian society, and one of the main reasons I liked this book so much.
The cast of characters was awesome, and everyone you meet has their own persona that completely fits in with who they are, and what they are doing. I won't go into characters much because getting to meet them was one of the best aspects of this book.
If you're looking for a dystopian that defines the genre in an entirely fresh way, give The Bridge a go.
© 2015, Chiara @ Books for a Delicate Eternity. All rights reserved.

What: Havoc (Southside Novels #2) by Jane Higgins
Who: Text Publishing
When: February 25th 2015
How: A copy of this novel was provided by Text Publishing for review.
The ceasefire is barely holding. Southside waits, with a kind of hope that feels like defeat.

Then Cityside blows up the bridge.

And amid the chaos and rubble Nik and Lanya are drawn into a complex web of power, fear and betrayal.

Who is the girl found crying out from the bombed bridge? What is her connection to the secret experiments taking place at Pitkerrin Marsh? And why does she cry 'havoc'?

But before Nik can find out he must find his father, and face the hardest decision of his life.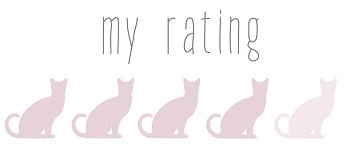 Havoc lived up to my enjoyment of The Bridge, which is saying a lot because I really enjoyed The Bridge.
The writing style that I loved so much in the first book was still as wonderful in this one. Of this I was glad. Sometimes writing style changes between books (and there were four years between these two books), but it stayed the same in Havoc, and I was immersed in it once again.
Nik was just as loveable as he was in The Bridge. Perhaps even more so, because we really get to see his feelings for Fyffe, Lanya, and his father come into light even more. He's put under a lot of stress in Havoc, and he handles it badly and well all at the same time. Which is so believable. I mean – he's a teenage boy with the fate of people's lives in his hands. Of course he's going to be torn. And he is. Again with the realistic presentation of a teenager in a dystopian society. Although Nik does take on a more pivotal role in the revolutionary movement of Southside against Cityside, he by no means leads it. He provides ideas and a means by which to be the spark people need, but he isn't the leader. And I appreciated this so much.
Again, there were heaps of politics in Havoc, as there were in The Bridge. Possibly even more so because we have some people from the Dry brought into the mix, and that means there's a third party to contend with. Do you trust them, or don't you? Are they on Cityside's side, Southside's side, or their own? There's a lot of speculation and postulation about everything and everyone, and I loved it. Higgins does a great job of creating political intrigue in a fictional universe.
One of my favourite aspects of Havoc was the introduction of Sandor. He is sassy and completely charming. He brought a sense of levity to the storyline, which it needed. Everything was a lot darker in Havoc than it had been in The Bridge (although that had seemed almost impossible after THAT ENDING), and Sandor's quips and attitude just gave me something to smile at in the midst of the war between Cityside and Southside.
I must admit that I was a little worried after finishing The Bridge because I thought that a sequel perhaps wasn't needed. Even thought The Bridge had a VERY open ending that left me keen to pick up a sequel … I was worried that Havoc might not bring back everything I loved about The Bridge (if that makes sense). But Havoc was an incredible sequel that stands on its own two feet, and brings a completely believable new aspect to the storyline of its predecessor. I am actually hoping that a third book may be in the mix because I would love to see what happens to Cityside and Southside – and all the characters I have come to care about so much.
© 2015, Chiara @ Books for a Delicate Eternity. All rights reserved.

Posted on: March 23, 2015 • By: Chiara