What: Mistletoe and Mr. Right by Lyla Payne
Who: Bloomsbury Childrens
When: November 5th 2015
How: A copy of this novel was provided by Bloomsbury Australia for review.
In Mistletoe and Mr Right, Jessica (not Jessie) takes a flying leap and follows her boyfriend home for the holidays for Christmas break, sure that Ireland will provide the perfect backdrop to the beginning of their happily ever after. But it turns out his family – and his gorgeous ex-girlfriend – don't feel the same way, and the only person making the trip worthwhile is a hot local, who has a way of showing up when Jessica needs him most … and least.

The holiday high jinks continue in Sleigh Bells and Second Chances, when Jessica's best friend makes her own way across the pond! Christina Lake does not want to be away at Christmas, but she has an intern job as publicist for London's hottest band at their last-minute concert on Christmas Eve … even though she had a fling with Cary, the band's lead singer, that never officially ended. Now forced to reconnect, Christina is starting to think that maybe London is exactly where she's supposed to be to get the perfect New Year's kiss – at least until she finds out that he's been lying the whole time. Can Cary find a way to prove himself before the clock strikes twelve? Or will the New Year ring in a new romance?
mistletoe and mr. right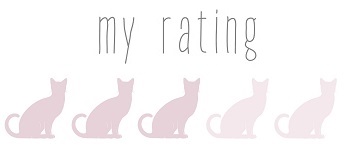 Mistletoe and Mr. Right was a cute holiday romance story. While I wasn't the hugest fan of any particular aspect, it was a fun and light-hearted read for just before Christmas.
To be entirely honest, I wasn't really sure why Jessica was so intent on being with Brennan when he seemed like a bit of an asshat. He wasn't at all happy that she came to visit him for Christmas, and failed to appreciate her in any kind of way. Sure, surprise visits aren't my favourite thing in the world, either, but I'm not going to make someone feel shit about it. And even though Jessica was a particular type of person, I feel like her intended future husband didn't actually like any of the things that made her, well, her.
Brennan's family was just downright horrible, and I was practically screaming at Jessica to run, run far far away, because they just treated every single one of her actions with scorn or distaste, or a lovely combination of the both of them. I would have dumped Brennan and left his family for dust the moment I found out how truly shit they were.
But Jessica stayed, and met Grady who was a much better guy and much better match for her than Brennan. I liked his snark, and the fact that he was willing to listen to Jessica, support her dreams, and accept her for who she was. I was definitely more keen for this pairing than the original one.
I liked that this story ended on a happy note, because that's what you need at Christmas.
trigger warning: alcoholism, miscarriage, death by cancer, and flashbacks of subpar foster care in this story
sleigh bells and second chances
Sleigh Bells and Second Chances was about Jessica's friend who had been mentioned in passing – Chris. I felt like the Chris mentioned in Mistletoe and Mr. Right was a completely different character than the one in this story. Jessica made some cameos and was also like a completely different character. Which I found really weird.
A lot of the content in Sleigh Bells and Second Chances was very repetitive. Christina and Cary were together in the summer of their eighteenth year, Cary ditched Chris, Chris's father ditched Chris, and Chris was completely heartbroken by both things and thus spent the next three to four years building walls around herself and not letting anyone in. There were paragraphs and paragraphs of this same internal monologue, and I have to say I was really over it by the end.
Cary was also not as nice as Grady, and Christina wasn't as interesting as Jessica. I think there was supposed to be some kind of element of mystery as to why Cary left Chris all those years ago when it's clear he's still in love with her. It was hyped up a lot, and I really don't think it was as bad as any of the characters made it out to be.
This story was most definitely the lesser of the two, but still enjoyable overall.
trigger warning: death by epilepsy causing car accident, and depression (medicated) in this story

Mistletoe and Mr. Right is a cute holiday romance book that is great to read in between wrapping presents and freaking out over Christmas because of the light storylines and easy-to-read writing style.
© 2015, Chiara @ Books for a Delicate Eternity. All rights reserved.

Posted on: December 26, 2015 • By: Chiara