What: Euphoria Kids by Alison Evans
Who: Echo Publishing ($19.99)
When: February 4th 2020
How: A copy of this novel was provided by BFredericksPR for review.
Ever since the witch cursed Babs, she turns invisible sometimes. She has her mum and her dog, but teachers and classmates barely notice her. Then, one day, Iris can see her. And Iris likes what they see. Babs is made of fire.

Iris grew from a seed in the ground. They have friends, but not human ones. Not until they meet Babs. The two of them have a lot in common: they speak to dryads and faeries, and they're connected to the magic that's all around them.

There's a new boy at school, a boy who's like them and who hasn't found his real name. Soon the three of them are hanging out and trying spellwork together. Magic can be dangerous, though. Witches and fae can be cruel. Something is happening in the other realm, and despite being warned to stay away, the three friends have to figure out how to deal with it on their own terms.

Anyone who loves the work of Francesca Lia Block and delights in Studio Ghibli films will be entranced by this gorgeous and gentle young adult novel about three queer friends who come into their power.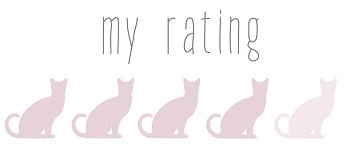 Euphoria Kids, is, I believe, the book that every transgender teen needs. As someone who works with queer teens I wish I somehow had enough money to give them all a copy. Because in a world where trans narratives are too often written by cisgender people with a focus on tragedy, Euphoria Kids defies both those things by having a non-binary author and focussing on queer magic instead of queer tragedy.
The narrative in Euphoria Kids is told in two different points of view. Firstly, we have Iris who is non-binary and uses they/them pronouns. Iris was also born from a seed in the ground so that makes them magical and also a plant, which is just almost too adorable. Iris is also bisexual, and both their gender identity and bisexuality are stated on page, which I still think is important because it makes them more visible to queer readers who can, for possibly the first time, see themselves and their words on page. The other narrator is Babs, a gay trans girl who sometimes turns invisible and is also fire. Babs was cursed by a witch when she was small, and that's why she sometimes doesn't appear to the people around her.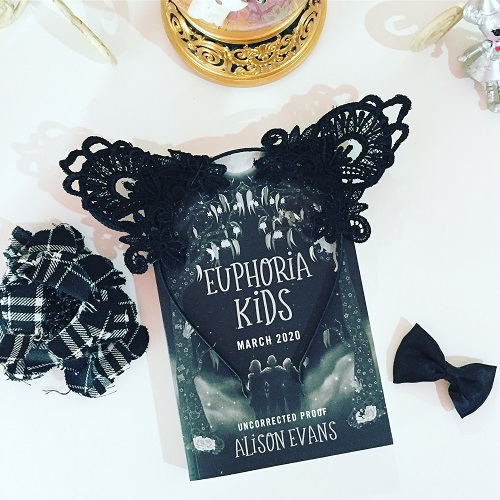 Both Iris and Babs have amazing parents, even if they don't always completely understand what's going on the lives of their children. It just made me so happy to see parents supporting their queer kids because that is actually a thing that happens! And a thing we are aspiring to for all queer kids. For acceptance and support from the people who raised them to be a given, not something to be surprised and grateful for. This truly is a euphoric book.
The blurb sort of makes Euphoria Kids sound quite a bit darker and more high stakes than it really is. There are a few scary scenes and a few "is this character evil?" moments but on the whole Euphoria Kids is a soft magic book. It is soft because it's about friendship and discovering your connections to people. It is soft because these kids are so queer and not afraid of it. It is soft because Iris and Babs take the boy under their wing even though they had only just found each other. It is soft because Iris and Babs are soulmates and whether they're romantically involved or not isn't the point. It is soft because there are fae and talking trees and running water.
I honestly don't know how else to convince you to read Euphoria Kids except that it is nothing like you've ever read before. It is unique and special and, quite frankly, groundbreaking. It is the book every trans teen needs. It is the book every queer teen needs. It is the book written about them and, most importantly, for them. Which is how it always should be.
© 2020, Chiara @ Books for a Delicate Eternity. All rights reserved.
trigger warning

transphobia, misgendering, absent parent

Posted on: February 4, 2020 • By: Chiara