Books for Life is where I share bookish lists, recommendations, and favourites. You can also catch me talking about non-bookish things here, as well as my life outside of blogging. Today I'm talking about…
books i'm scared to re-read
I've written before about re-reading and how there's always a bit of fear for me when I think about re-reading because I don't want to love the book any less the second time around. Which is why I've made this random list of books I'm afraid to re-read because of that exact reason: that I might fall out of love with them. Which would be heartbreaking because some of these are my absolute all time favourite books. Here they are:
shadow and bone by leigh bardugo

I read this in 2013 just before I started blogging. That is a long time ago, and I'm a much more critical reader now. And I've also read a love of books since then. Shadow and Bone at the time was my first gripping and dark fantasy that I recall reading. It introduced the heady love triangle with the bad boy (well, ancient being but whatever) and the boy next door. The magic was so unique to me, and I loved literally everything about this book. I fell head over heels. And I haven't read it since. I'm just scared that the six years between that first read and a possible re-read would result in my loving Shadow and Bone less. Which I don't want to. I want to recall it the way I do now, which is lovingly. So that's why I'm scared to re-read Shadow and Bone – not so much the sequels since I didn't really like them lol.
skinned by robin wasserman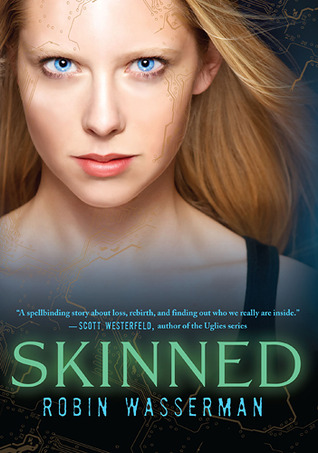 I still remember the day I read Skinned. I was at the library after school, and I went looking through the YA section and picked it out. I sat down on one of the seriously uncomfortable red couches and started reading. And couldn't stop. Skinned took me into its world and wouldn't let go. I've loved this book for just shy of ten years now, despite having only read it that one time. So I am certainly scared that I won't love it as much the second time around, especially considering how much time has passed. And I definitely don't want to lose the love I have for it because it has burned brightly for so long.
the hunger games by suzanne collins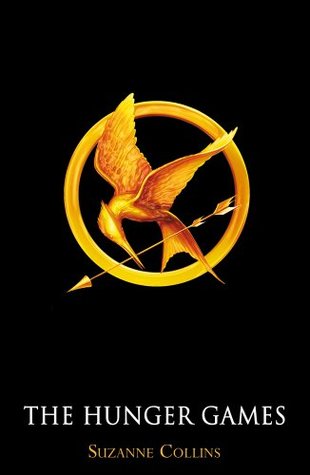 I devoured all three Hunger Games books. Sometimes I think about re-reading the series because I found it so immersive and entertaining, but I wonder if I would feel the same way upon re-reading. Would it seem as groundbreaking now that I've read so many dystopians since this, which was my first? Would the love triangle seem boring instead of exciting? I'm not sure, which is why I never pick it up even though the desire to re-read this book actually hits me quite a bit.
goddess of the night by lynne ewing

The Daughters of the Moon series gave teenage me life. Once again, I remember picking this up at the library and loving it and the excitedly reading all the books after it (except the very last one, which is a theme in my younger reading life). These books were magical and romantic and about sisterhood. They had everything I wanted to read, and they were also super short so it didn't take me long to get through them. I read this first book in 2008! My gosh, that is so long ago, which is once again where the fear comes from. But these books were my absolute favourites and I want to go back and finish the series!

Are you ever afraid of re-reading books? If so what's a book you're scared of re-reading?


Posted on: March 5, 2019 • By: Chiara