What: When Light Left Us by Leah Thomas
Who: Bloomsbury USA Childrens
When: April 1st 2018
How: A copy of this novel was provided by Bloomsbury Australia for review.
When the Vasquez siblings' father left, it seemed nothing could remedy the absence in their lives . . . until a shimmering figure named Luz appeared in the canyon behind their house.

Luz filled the void. He shot hoops with seventeen-year-old Hank's hands. He showed fourteen-year-old Ana cinematic beauty behind her eyelids. He spoke kindly to eight-year-old Milo. But then Luz left, too, and he took something from each of them. As a new school year begins, Ana, Hank, and Milo must carry on as if an alien presence never altered them. But how can they ever feel close to other people again when Luz changed everything about how they see the world and themselves?

In an imaginative and heartfelt exploration of human—and non-human—nature, Leah Thomas champions the unyielding bonds between family and true friends.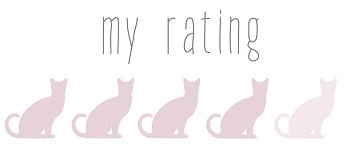 Leah Thomas is hands down one of my favourite authors. I endlessly adore her first two books – Because You'll Never Meet Me and Nowhere Near You – and now When Light Left Us has cemented her as one of the best authors in YA right now.
Each of Leah's books hits you hard in the feels. The entire time I was reading When Light Left Us I felt like my heart was breaking. Each of the four POV characters – the three Vazquez siblings and their mother – was going through such a hard time. Each of them was struggling with their own demons, and each of them wanted to be better. Hank wanted to be a better brother, but didn't know how in the wake of what happened before the book started. Ana wanted to feel better, but didn't know where she fit in. Milo wanted everyone else to be better, but he was only a kid. And Maggie. Maggie wanted to be a better mother, but wasn't sure she could be.
Each and every one of these characters was so distinct, and each of them tugged at my heartstrings for a different reason. For the most part of When Light Left Us the Vasquez family is in tatters – they hardly talk to each other, they're trying to forget this huge-ass thing that happened to them, and they're still recovering from their father just up and running away from them, never to be heard of again. But this doesn't mean that they don't love each other fiercely because they do. In fact, the Vazquez family is one of the strongest I've read about. I absolutely adored them, and I just wanted to reach through the page and get them to talk to each other – make them realize how much they love each other, and how much they need one another.
The isolation that surrounds each Vasquez has mainly come around due to the absence of Luz – a kind of alien creature that inhabited each of the three siblings. Throughout When Light Left Us, I was wondering what exactly Luz was, and what he did to the three Vasquez children. I was wondering why they were all so broken after he left. I won't say anything about Luz or what the Vasquezes went through with him because I think it's best left unknown until it's revealed naturally in the story. I will say that when everything was revealed… I couldn't bring myself to completely despise Luz, despite his actions. There was a part of me that sympathised with him, that understood what drove him.
When Light Left Us was by no means an easy read. There were many things that were touched on – from sexuality, to bullying, to motherhood, to finding yourself, to falling in love, to fitting in – and they were not always "pretty" so to say. But they were heartfelt and real and explored in a way that was always to the fullest extent. When Light Left Us wasn't an easy read, but it was one that I highly recommend because it's full of heart and I know it won't be leaving me for a long, long time.
© 2018, Chiara @ Books for a Delicate Eternity. All rights reserved.
trigger warning

use of ableist language, absent father (abandonment), reference to self harm, physical assault, homophobia/misia, bullying, loss of autonomy, attempted suicide, car crash

Posted on: May 1, 2018 • By: Chiara