Books for Life is where I share bookish lists, recommendations, and favourites. You can also catch me talking about non-bookish things here, as well as my life outside of blogging. Today I'm talking about…
queer fantasy books i love
Two weeks ago I posted the first batch of my favourite queer fantasy books, and I'm back again today to share the rest of them! If you're interested, I also wrote a post about my fave queer sci-fi books, as well :D
Mask of Shadows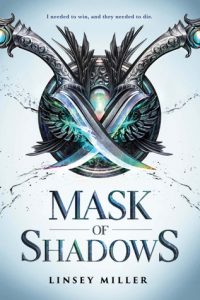 Mask of Shadows is everything. I absolutely adored this book from the moment I started until the moment I turned the last page. The story follows assassin-in-training, Sal, who is genderfluid. Sal's romance with a lady of high standing is incredibly adorable and I found myself shipping them ardently. There's lots of fighting and killing if that's your thing, too. I am incredibly excited to start Ruin of Stars to see how Sal's journey ends! I'm hoping that it'll be happy for my little baby.
runebinder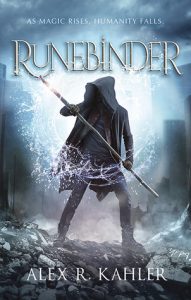 This book took me a little while to settle into, but once I did I was hooked. This #ownvoices queer fantasy is everything I have ever wanted and needed. The love triangle! The swooning! The magic! The badassery! I am so ridiculously keen for the sequel because I have to see how everything pans out in this epic queer fantasy.
the dragons of nova

This book is bloody brilliant! It's the sequel to The Alchemists of Loom, which I enjoyed quite a bit. But everything was more high stakes in The Dragons of Nova. The romance in this series is enemies to lovers at its best. And it happens on two fronts!! With two queer girl POV characters!! I really want to own this gorgeous hardcover because I think I'd be more than happy to re-read The Dragons of Nova, or the whole series to be honest. This steampunk fantasy new adult series is a favourite for sure.
the tiger's watch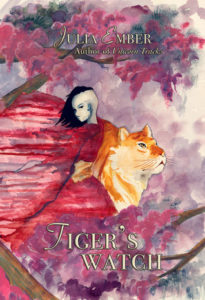 The Tiger's Watch is another fantasy with a genderfluid protagonist! ALL THE CHEERING. Tashi is so small and I want to protect them at all costs. This book also has an enemies to lovers romance and there's betrayal and friends who love each other and so much romance I die. But there's also a lot else in this book besides the romance. There's animal soulmates!!! Which is 100% a thing I live and breathe for. There's also a nice dose of political intrigue in there, as well. I feel like I've been waiting forever for the sequel but it's only been a year. I still want it now, though. Which is a good sign!
the young elites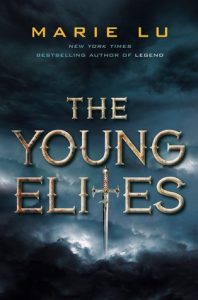 I feel ashamed that so many people neglect to mention the fact that this book is queer. Like, why? Why? Anyway. It is fantasy. And it's queer. And it made it to this list. The majority of The Young Elites is about a girl who is both afraid and unafraid of her own power. A girl who is pretty morally grey and fucks up a lot. She's not the queer character, but I liked reading about her anyway. I thoroughly enjoyed myself when I was reading this book and I can say I'm very intrigued to find out what happens in the next books. Too bad I was spoiled for one part #smh Also, please take a moment to admire that gorgeous cover.
timekeeper
I titled my review for Timekeeper "the perfect book for me" because it's true. It's queer YA steampunk and that is everything I ever wanted from this bookish life. I loved literally everything about this book. But Colton most of all becuase he's so precious and naive and naiveity really gets to me okay??? I really loved the sequel, Chainbreaker, and I am hoping my sweet soft babies get their happy endings in Firestarter.
windwitch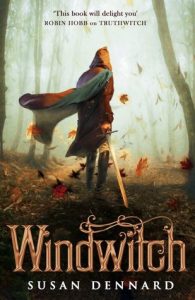 Yet another book where no one talks about its queerness??? One of the main POV characters is a queer girl??? And she's a badass??? Y'all just don't know a good thing when it's right in front of your face. Anyway. Windwitch was so good. Probably because it focussed on my favourite characters from Truthwitch *sunglasses emoji* I just really like the tension between so many of the characters, and how their lives and pasts and motivations all interweave (even when you don't know it). I am super enjoying this series and I'm keen to read the rest of it.

What are some of your fave queer fantasy books? Let me know below!


Posted on: August 14, 2018 • By: Chiara