Books for Life is where I share bookish lists, recommendations, and favourites. You can also catch me talking about non-bookish things here, as well as my life outside of blogging. Today I'm talking about…
queer fantasy books i love
A few weeks ago, I talked about my favourite queer sci-fi books, and then I thought: heck, why not talk about all my fave queer books in their different genres? :D Fantasy had to be split into two posts because I do read that genre most of all. So, here are my first five fave queer fantasy books:
A Conjuring of Light

A Conjuring of Light was by far my favourite book of the Shades of Magic series. Probably because there was a lot about Holland, our dear and darling tortured boy. If you click through to my "review", which is really just me telling you five reasons why you should read the Shades of Magic series, you'll see why this book is on this list. But to boil it down: I love the characters so much. Everything else about the book is amazing – I adore the storyline and how magical everything is. But it's the characters that really make this series. They're wonderful.
girls made of snow and glass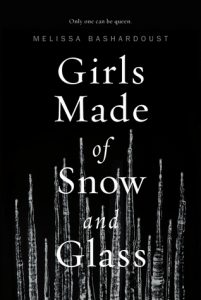 I didn't really expect to fall so ardently in love with this book but it was honestly everything. I was reading it and I just knew that it was going to be a perfect five star read. It was so magical and beautiful and I loved it so much. I loved how it was about girls and how strong they can be, and how they can change, and how they can love each other. This is one of my favourite queer books ever.
huntress

This is the queer fantasy journey book that we all need in our lives. From the second I started this book I fell absolutely head over heels. I am a big fan of journey books, and this one really perfected the art of it. I really liked the ship, and I really liked how fairies and magic were unique. Now excuse me while I go re-read it.
inkmistress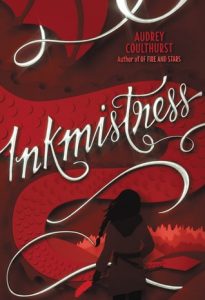 I will never shut up about this book!! Another fantasy journey book!! With a bi girl heroine!! With not one but two epic ships!! And animal soulmates!! And badass fighting!! This book honestly has everything you could ever want or need in a fantasy book so please go and read it right away.
peter darling

Why you should read this book:
1) That goddamn beautiful cover. I can't even with how much I love it.
2) It's a queer retelling of Peter Pan.
3) It's an #ownvoices for the trans guy rep.
4) The ship.
5) We're getting more in this world *endless cheering*

What are some of your fave queer fantasy books? Let me know below!


Posted on: July 31, 2018 • By: Chiara