Books for Life is where I share bookish lists, recommendations, and favourites. You can also catch me talking about non-bookish things here, as well as my life outside of blogging. Today I'm talking about…
queer ya contemporaries i love
I'm back with another installment of 'my fave queer books'. If you want to catch the previous posts, you can read my fave queer sci-fi books and parts one and two of my fave queer fantasy books. If you've wondered where my fave queer contemporaries are at, you're in luck. Cause they're right here:
simon vs. the homo sapiens agenda

I read Simon as an ARC and fell absolutely in love. There were just so many things I loved about this book, and it really felt like the first time I had read a queer YA where Simon's sexuality didn't make it in issue book. Issue books are incredibly important, and there are certainly issues going on in Simon but it never felt like those dark, bleak queer issue books and for that I fell in love.
the wicker king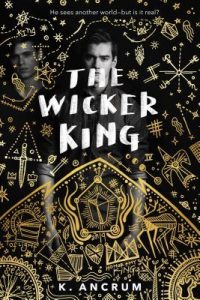 This book is just everything to me? I cannot with its perfection and how much I loved this. From the second I opened The Wicker King and read the first word I was all heart eyes. I don't think I've ever read a book that captures abuse and dependent relationships in such a nuanced and delicate way. The Wicker King is never afraid to show how dark life can be but it also remembers to show you that light exists, as well.
you know me well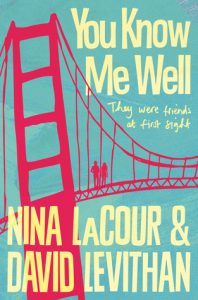 When I sat down to read You Know Me Well I never expected to fall in love with it so much. I knew I would like it because I love both David Levithan and Nina LaCour's writing, but there was something so special about this book. There's friendship and heartache and first love and all of them are so real and beautiful and You Know Me Well just made me feel so much.
the realm of possibility

I read this book quite a few years ago now, but I still remember how much I loved it when I read it. After I finished, I brought it to my chest and that doesn't just happen all the time. The Realm of Possibility was told in a unique format, and is about so many different people and relationships. There was something just really beautiful about this book and now I want to go re-read it.
true letters from a fictional life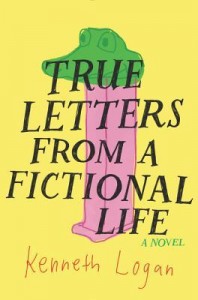 The absolute best thing about this book is the voice. If you click over to my review it's pretty much 500 words of me going but the voice!!!111! because the voice was incredible and authentic and I think about it to this day – two years after I read the book. If you want a queer book with the most authentic teen guy voice, go ahead and pick this one up.
picture us in the light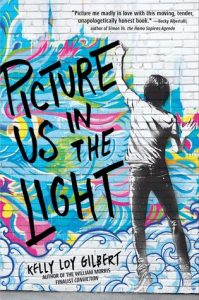 I only finished this book, like, two days ago but there's no way it wasn't making it on this list. Picture Us in the Light is one of the most brutally beautiful and tragic yet uplifting novels I've ever read. Before you think it's a Tragic Queer Story, it's not. The main character's queerness has nothing to do with the tragedy of what happens. This book is honestly so incredibly special, and if you're up for a book that deals with a lot of tough topics then you need to read it. I've hardly ever read a book with so many passages that made my heart absolutely ache. Also, the ending almost made me cry, which is huge.
i'll give you the sun
This book is love and art and family and everything heartbreaking and beautiful. I love literally everything about I'll Give You the Sun. It's one of the books where I can't even really explain why you should read it. Except that it follows two siblings over a couple of years and is about loss and grief and learning to love again.
radio silence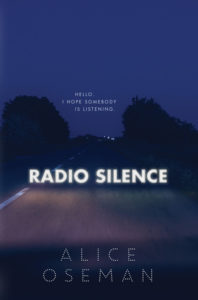 Radio Silence is a book that is extremely dear to my heart because it's one of very few books where I've ever felt like I've seen myself in the pages. And because that's so rare, the reading experience of Radio Silence was incredibly special. This book tackles things that a lot of YA neglects to – the pressure to do well and get into university, the wait do I really want to go to university?, how important friendship can be, how hard life can be when you're young, how things like fandom can keep you going. Radio Silence is just so important.
anger is a gift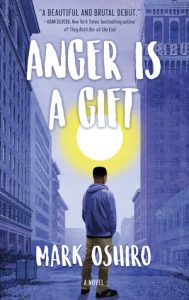 This book hasn't exactly been hyped (which, why???), but I read some beautiful reviews from fellow YA bloggers that I trust a lot. So when my library didn't have a copy of this one I decided to buy it because I had a feeling I just needed to read Anger Is a Gift. And I was right. Anger Is a Gift is one of the most powerful novels I've ever read, period. It was painful almost the entire time, but it was pain that made you realise that something needs to be done. Kids of colour can't keep being killed. People of colour can't keep being killed with no consequence. Anger Is a Gift shines a light on so many aspects of life that teens of colour in the US face, and it is hard to read but necessary because even though the characters in this book are fictional, there are real life teens just like them going through the same thing.
history is all you left me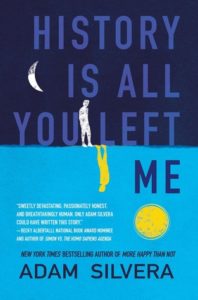 Ah, be still my crying heart because this is Adam Silvera we're talking about, after all. History Is All You Left Me is one of the most achingly heartbreaking books I've ever read. But it's also a lot more than just sad. Yes, a lot of this book is about grief and healing, but it's also about realising that the things you thought were perfect weren't. It's about mental health. It's about realising what's been in front of you all along.

What are some of your fave queer contemporaries? Let me know below!


Posted on: September 11, 2018 • By: Chiara