Books for Life is where I share bookish lists, recommendations, and favourites. You can also catch me talking about non-bookish things here, as well as my life outside of blogging. Today I'm talking about…
the 2018 goodreads choice awards
Now, if I'm being entirely honest the Goodreads Choice Awards annoy me. The books that deserve to win never win, and books that belong in other categories win for categories they don't belong in. But even so, I still find myself nominating in the opening rounds and trying to vote for something I at least kind of like in the following rounds since none of my books ever make it. This year I thought I'd share my opening round nominations so at least they get some exposure!! Like they deserve. So here we go:
mystery & thriller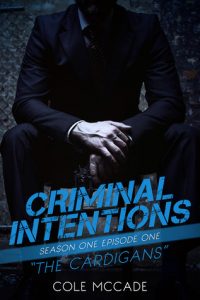 Ya girl actually read an adult mystery/thriller this year! In fact four so far, with two more coming *sunglasses emoji* This year I voted for Criminal Intentions: The Cardigans which is episode one in Cole McCade's brilliant Criminal Intentions series. CI focuses on two queer male leads as they struggle to find the balance between being work partners and in love attracted to each other and working on cases. It's honestly brilliant and I adore it.
best of the best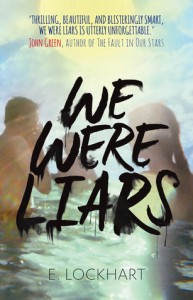 I wanted to pick a book in this category that I loved with a burning passion, and was lucky that We Were Liars was on there because I really did love this book a whole lot. Overall I thought the pickings were slim in this category. Fire the person who made it lol.
romance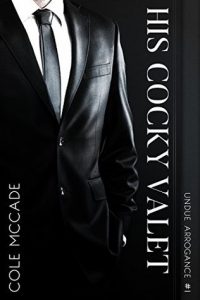 I am killing it this year because I read some romance books!! So I could nominate something in this category! And I nominated His Cocky Valet by Cole McCade because it honestly made me a romance fan. And Cole wrote it and published it in seven days!! How is that even possible. Anyway, I loved this age gap hurt/comfort romance a helluva lot and I am super keen for the next book/s.
graphic novels and comics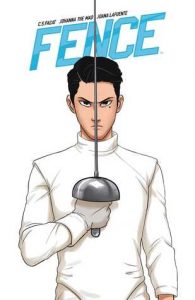 As if I wouldn't nominate C.S. Pacat in any category. I'm a bit over Ms. Marvel and I didn't like Paper Girls so from the ones that were already in that category I wanted to pick Fence, anyway. QUEER SPORTS COMICS FOR THE WIN.
debut author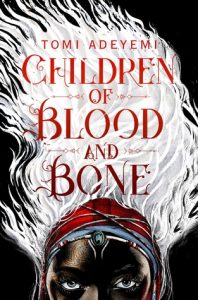 Children of Blood and Bone was absolutely phenomenal and Tomi Adeyemi is cool af so that's why I voted for her. If we were allowed two votes I would have also voted for CG Drews for A Thousand Perfect Notes.
young adult fiction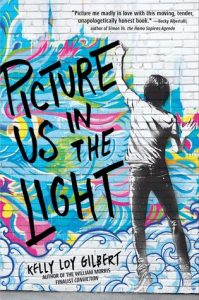 I wanted to pick the best of the general YA fiction books I've read this year for this particular category. Unfortunately my fave – The Wicker King – was published last year so I went with the next best one after that, which was definitely Picture Us in the Light by Kelly Loy Gilbert. Next would have been Anger Is a Gift by Mark Oshiro but we can't have everything, I guess.
young adult fantasy and science fiction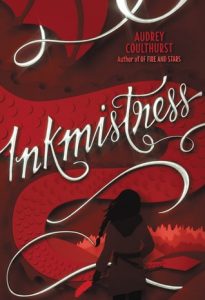 As with the previous category I wanted my fave fantasy to be my nomination. I absolutely adored Inkmistress when I read it earlier this year so it had my vote. Queernormative society with animal soulmates. Could you ask for anything more? No.
picture books
AS IF I WAS NOT GOING TO VOTE FOR THIS BEAUTIFUL GAY PICTURE BOOK. Honestly, Prince & Knight was so epically adorable and deserves to win, dammit!
~
There are some categories that I didn't vote for simply because I didn't read anything from them *sweats* In Middle Grade & Children's I would have loved to have read City of Ghosts or Aru Shah and the End of Time but alas time has gotten away from me (no pun intended). I also would have loved to read Vengeful for Science Fiction and Beneath the Sugar Sky for Fantasy. SMH.

Which books did you vote for in the opening round? Any the same as mine?


Posted on: November 6, 2018 • By: Chiara