What: The Gentleman's Guide to Vice and Virtue by Mackenzi Lee
Who: Katherine Tegen Books
When: June 27th 2017
How: A copy of this novel was provided by HarperCollins for review via Edelweiss.
An unforgettable tale of two friends on their Grand Tour of 18th-century Europe who stumble upon a magical artifact that leads them from Paris to Venice in a dangerous manhunt, fighting pirates, highwaymen, and their feelings for each other along the way.

Henry "Monty" Montague was born and bred to be a gentleman, but he was never one to be tamed. The finest boarding schools in England and the constant disapproval of his father haven't been able to curb any of his roguish passions—not for gambling halls, late nights spent with a bottle of spirits, or waking up in the arms of women or men.

But as Monty embarks on his grand tour of Europe, his quest for a life filled with pleasure and vice is in danger of coming to an end. Not only does his father expect him to take over the family's estate upon his return, but Monty is also nursing an impossible crush on his best friend and traveling companion, Percy.

Still it isn't in Monty's nature to give up. Even with his younger sister, Felicity, in tow, he vows to make this yearlong escapade one last hedonistic hurrah and flirt with Percy from Paris to Rome. But when one of Monty's reckless decisions turns their trip abroad into a harrowing manhunt that spans across Europe, it calls into question everything he knows, including his relationship with the boy he adores.

Witty, romantic, and intriguing at every turn, The Gentleman's Guide to Vice and Virtue is a sumptuous romp that explores the undeniably fine lines between friendship and love.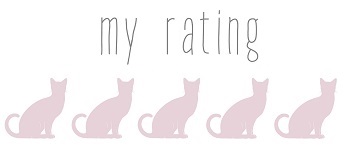 Let me just say that I adored this book. I mean, it's no surprise, really, since it's genre fiction that's also diverse as heck. Those two things = me to a T (tee? I'm not sure).
You'd think, at close to 530 pages that The Gentleman's Guide to Vice and Virtue is one of those books that seems to go forever. But I can tell you right now that it goes by far too quickly, and at the end the only thing I wanted was more of this story, and of Monty, and Percy, and Monty and Percy. I honestly could have read a 1000 page version of this book and been completely happy about it.
Monty is an incredibly imperfect character, but I think that's what makes him so interesting to read about. He does really ridiculous things, and messes things up not only for himself but practically everyone around him because he doesn't always think things through very well. But he's also incredibly vulnerable and sincere when he wants to be, and in those moments you'll want to wrap him up in a blanket and protect him from every bad thing in this world.
I thought that The Gentleman's Guide to Vice and Virtue was going to be fluffy, so I feel like I should warn you that it's not. This didn't affect my enjoyment of the book whatsoever because I feel like the darker sides to the novel made the characters feel more real. But just be aware that while there are definitely fluffy aspects I could not outright call The Gentleman's Guide to Vice and Virtue a fluffy BOOK.
The romance between Monty and Percy is painful. It is slowburny and torturous, and definitely one of those ships where you just want to force the two people to be honest with each other because all the lying and being silly is keeping them from being such an adorable damn ship. Regardless of their romantic attraction, I absolutely adored how much Monty and Percy cared about each other in general. Even when they were annoyed with one another there wasn't anything they wouldn't do for the other and that kind of thing just slays me okay?
A lot happens in The Gentleman's Guide to Vice and Virtue, but to be honest I don't really want to talk about all of it because I think going on the journey with Monty and the others is what makes part of this book so incredibly enjoyable.
I will say that this is hands down one of the my favourite books of the year, but like I said at the start of this review that's not really a surprise since The Gentleman's Guide to Vice and Virtue has practically everything I could ever want in a book. Bring on Felicity's companion novel ASAP!
© 2017, Chiara @ Books for a Delicate Eternity. All rights reserved.
trigger warning: domestic violence, alcoholism, murder, epilepsy (graphic depiction), armed robbery, ableism, use of ableist language, sexism, racism, physical assault, suicidal ideation, reference to death of father (untrue), homophobia, biphobia, death, hostage situation, police brutality, reference to bankruptcy, reference to abandoning a child, illegal remarrying, reference to gambling problem, explosion, gun wound causing loss of hearing + loss of ear + facial scarring/burns, depictions of gore, and depictions of animal death in this novel

Posted on: July 1, 2017 • By: Chiara