Books for Life is where I share bookish lists, recommendations, and favourites. You can also catch me talking about non-bookish things here, as well as my life outside of blogging. Today I'm talking about…
books i've loved but haven't reviewed
Sometimes I read books that I don't ever review because when I review a book I read it in a different way – I look at the things I often talk about in my reviews, I take note of all the trigger warnings, etc. But sometimes I read a ~me~ book (what I call books I read that aren't for review), and I really love them and want to talk about them but also don't want to review them. So I today I thought that I'd share some of the great ~me~ reads I've read this year :D
How We Fall by Kate Brauning
I really loved this book. It was one of those stories that gave me that aching feeling in my chest, and that is so rare and made this book so special. I know it won't be for everyone, but gosh darn it gave me the feels the whole time I was reading it. I was just wanted Jackie and Marcus to talk to each other and be honest about how they felt and stop being annoying, evasive little shits. The added mystery/thriller element to this book was really interesting, and I know that I'll be re-reading How We Fall in the future.
Peter Darling by Austin Chant
I have included Peter Darling on a few recommendation lists, but it still makes this list of books I've loved but haven't reviewed. This retelling of Peter Pan with a gay trans guy Peter was everything. I loved the setting, the romance, the character growth, and the relationship development. I desperately want a sequel because I want to see what life is like for Peter after the end of this gorgeous book.
Sparkwood by Daria Defore
This is a one of my faves of the ~me~ books I've read this year. It just misses the NA bracket (from memory), but the protagonist is still in his 20s. He's also bisexual!! YAY FOR FANTASY NOVELS WITH QUEER GUY MCS. This story also features fairies, and an enemies to lovers romance. Need I say more?
Agent of Chaos by Kami Garcia
So this book is the author's take on what Agent Fox Mulder's life as a teenager might have looked like. He wasn't exactly my Mulder, but I really loved how Garcia interpreted teenage Mulder, anyway. The X-Files-y type story was interesting, and I would be 100% happy to read more books about teen Mulder.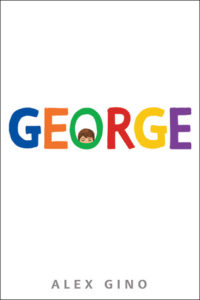 George by Alex Gino
I can't believe it took me so long to read George, but I'm glad I finally did. George is about a ten year old trans girl, Melissa, and her desire to be Charlotte in the school's production of Charlotte's Web. It also tackles bullying, coming out, and friendship. So much was packed into such a little book, but each element was addressed beautifully. I adored Melissa so much, and wanted her happiness more than anything. Everyone needs to read George.
Superior by Jessica Lack
OMG this book was so cute!! Set in a world where heroes and villains are real, Superior follows two boys – one who works for a villain and one who works for a hero – as they fall in love despite being on "opposite" sides. This was everything I've ever wanted from Marvel so if that's not enough for you to pick this up I don't know what is.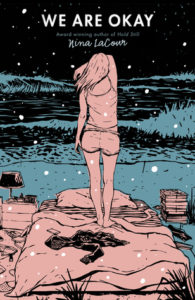 We Are Okay by Nina LaCour
This book is a frank look at friendship, love (in all forms), and loss. It's incredibly character driven, and that is one of the reasons I loved it so much. It didn't focus on random subplots that don't mean anything. We Are Okay focussed on Marin, what she went through, what she's still going through, her grief, and her healing. The portrayal of Marin and Mabel's relationship was incredibly moving. I devoured this book in one night, and it has stayed with me ever since.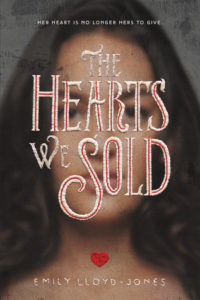 The Hearts We Sold by Emily Lloyd-Jones
I had never heard of this book before it arrived in my August OwlCrate box. I'm so incredibly glad the team picked this title because The Hearts We Sold was awesome! I have never read anything like it, and it was such a nice surprise to discover a book that I might never have read if not for certain circumstances. If you want a unique book about demons and deals and found families then this book is for you.

What about you? Are there any books you've loved this year but haven't talked about much?


Posted on: September 12, 2017 • By: Chiara