What: This Savage Song (Monsters of Verity #1) by Victoria Schwab
Who: Greenwillow Books
When: June 7th 2016
How: A copy of this novel was provided by HarperCollins for review via Edelweiss.
The city of Verity has been overrun with monsters, born from the worst of human evil. In North Verity, the Corsai and the Malchai run free. Under the rule of Callum Harker, the monsters kill any human who has not paid for protection. In the South, Henry Flynn hunts the monsters who cross the border into his territory, aided by the most dangerous and darkest monsters of them all—the Sunai, dark creatures who use music to steal their victim's souls.

As one of only three Sunai in existence, August Flynn has always wanted to play a bigger role in the war between the north and the south. When the chance arises to keep an eye on Kate Harker, daughter of the leader of North Verity, August jumps on it.
When Kate discovers August's secret, the pair find themselves running for their lives and battling monsters from both sides of the wall. As the city dissolves into chaos, it's up to them to foster a peace between monsters and humans.

A unique, fast-paced adventure that looks at the monsters we face every day—including the monster within.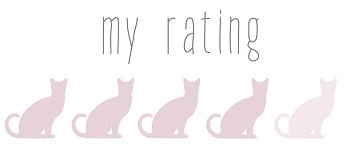 Holy. Dooly.
I don't even really know what to write in this review because This Savage Song is the kind of book you should 100% go into knowing as little as possible. Because of that, I'm just going to list some amazing things about this book, while trying to be vague but enticing all at the same time. Here we go:
August
August, my darling dear. My tortured little monster boy. My gorgeous musician.
August Flynn is one of those characters that just makes you feel. The whole time I just wanted to reach in and give him a cuddle, and reassure him, and make him feel better about himself. He is so wrought with self doubt and self loathing, and it's just like: August, no, you are gorgeous and loved. By me.
His sass is also incredibly on point, and I loved how complete dead-pan some of the things he said were. These were probably my favourite August moments.
Kate
Now, I was pretty unsure of Kate throughout almost the entire book, but she is still a fantastic aspect of This Savage Song. She undergoes a lot of character development throughout, and character development is something that I am always on board for. And her character was also incredibly heart-achey. Kate wants so much to be her father's daughter – ruthless and cunning – and thus gain his respect. Even though I was just like: ew, no, Kate, your father is a massive douchecanoe … I felt for her because it was what she wanted.
Kate, under her bravado, was a lot more emotional than she would like everyone to believe. And it was these emotional scenes and aspects of her personality that eventually made me love her.
The Uniqueness
I mentioned it at the beginning of the review, but This Savage Song would have to be one of the most unique books I have read in quite some time. And that is so exciting, and special, and just all 'round amazing. I love discovering a story that is completely and absolutely unlike anything else I have read because it just introduces this wonderful newness to the experience, which gets all the kudos from me.
The Lack of Romance
I was so, so, so glad that there was no romance between August and Kate in this book. It was so nice to see a guy and a girl form an incredible bond through FRIENDSHIP. And, surprisingly, I didn't want them to have any romantic attachment to each other (surprising because this is me and I love romance) because I absolutely adored their relationship exactly how it was written. That they were super connected and cared about each other and that was that. I really hope it stays the same way in the sequel because it was perfect, in my opinion.
It Was Morally Grey
When I read Vicious, one of my favourite aspects was the questioning of good and evil and right and wrong. This Savage Song brings some of those same questions into it, and I adored it. It was more 'what does it mean to be human' than anything else, but there was a lot of talk about sinning and killing and it was GLORIOUS.
~
Overall, I adored This Savage Song. I freaking need the next book already. Like … now. ASAP. Pronto.
© 2016, Chiara @ Books for a Delicate Eternity. All rights reserved.
trigger warning: murder, attempted murder, suicide, death via car crash, torture physical assault, and domestic violence in this novel

Posted on: July 8, 2016 • By: Chiara