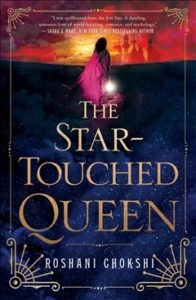 What: The Star-Touched Queen (The Star-Touched Queen #1) by Roshani Chokshi
Who: Harlequin Teen Australia
When: December 1st 2016
How: A copy of this novel was provided by Harlequin Teen Australia for review.
Fate and fortune. Power and passion. What does it take to be the queen of a kingdom when you're only seventeen?

Maya is cursed. With a horoscope that promises a marriage of death and destruction, she has earned only the scorn and fear of her father's kingdom. Content to follow more scholarly pursuits, her whole world is torn apart when her father, the Raja, arranges a wedding of political convenience to quell outside rebellions. Soon Maya becomes the queen of Akaran and wife of Amar. Neither roles are what she expected: As Akaran's queen, she finds her voice and power. As Amar's wife, she finds something else entirely: Compassion. Protection. Desire…

But Akaran has its own secrets—thousands of locked doors, gardens of glass, and a tree that bears memories instead of fruit. Soon, Maya suspects her life is in danger. Yet who, besides her husband, can she trust? With the fate of the human and Otherworldly realms hanging in the balance, Maya must unravel an ancient mystery that spans reincarnated lives to save those she loves the most…including herself.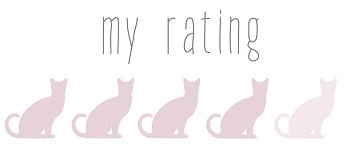 Overall, I had six main thoughts about The Star-Touched Queen:
1) It was a nice surprise.
I ended up really liking The Star-Touched Queen, and was actually a little devastated when I learned that the sequel is not so much a sequel but rather a companion novel about Maya's sister, Gauri. I am excited about that, since when we saw Gauri in the second half of this novel she was badass and awesome, but I actually wanted more of the story of The Star-Touched Queen, which is saying something because I can get pretty irritated with how every YA fantasy needs to be in a series now.
2) I eventually got used to the flowery writing.
It took a while, but I eventually acclimated to it. If you're not into flowery writing, then perhaps The Star-Touched Queen might not be for you, because I don't think I've ever read a book quite so flowery. I consider myself a lover of lyrical prose, but there were just a lot of ~beautiful~ metaphors in this novel and it was kinda confusing at times. But like I said: I got used to it and ended up appreciating all the pretty words.
3) I liked that it was different to the original tale.
The Star-Touched Queen is based off the tale of Persephone and Hades (MY FAVOURITE. MY LITERAL FAVOURITE), which is why I requested to review this book in the first place. I am a little hard to please when it comes to retellings because I want enough of the original story to recognise it, but I also want enough of a new story so as not to be bored. I think that The Star-Touched Queen did a really good job of blending these two because while there was the main theme of human girl going to the Underworld and falling in love with Hades the storyline outside of that was fresh and unique.
4) I shipped it.
Not with the fire of a thousand suns, but I really liked the relationship between Amar and Maya. I have to say that I did feel like it moved a little quickly, though. At the beginning it felt like it was going to be a slow burn, but then towards the middle and end of the book their relationship moved at quite a quick pace. I wasn't completely dismayed because of a certain previous lives arc, but I wouldn't have said no to more development of romantic feelings between these two.
5) Maya made a really crappy decision.
At one point, some girl from Maya's life before comes and tells her that Amar is evil, and Maya needs to do something about it. Instead of going: oh, Amar has kept things from me, but I haven't really talked to him about it much, and I have a gut feeling that he's a good person so I'm going to go with that, Maya decides that of course Amar is evil and he must die and all his happiness must end. I didn't really understand where this decision came from since it's not like Maya knew the girl any better than Amar.
6) Kamala was everything.
An evil horse/human eating spirit thing is in the second half of the book AND I LOVED HER. She is evil, and wants to eat people, and is sassy, and I just adored her. We need an entire book about Kamala, please. She added some lightness and sarcasm to an otherwise not very light and sarcastic book. Kamala was definitely a highlight, and I loved seeing a character like her in the pages of this story.
~
All in all, I was a fan of The Star-Touched Queen. Even though there could have been a few improvements, I really enjoyed it.
© 2016, Chiara @ Books for a Delicate Eternity. All rights reserved.
trigger warning: murder, death of a parent (in battle), forced marriage (not fulfilled), use of ableist language, and familial bullying in this novel

Posted on: November 15, 2016 • By: Chiara