What: Beautiful Broken Things by Sara Barnard
Who: Macmillan Children's Books
When: February 11th 2016
How: A copy of this novel was provided by Pan Macmillan Australia for review.
I was brave
She was reckless
We were trouble

Best friends Caddy and Rosie are inseparable. Their differences have brought them closer, but as she turns sixteen Caddy begins to wish she could be a bit more like Rosie – confident, funny and interesting. Then Suzanne comes into their lives: beautiful, damaged, exciting and mysterious, and things get a whole lot more complicated. As Suzanne's past is revealed and her present begins to unravel, Caddy begins to see how much fun a little trouble can be. But the course of both friendship and recovery is rougher than either girl realises, and Caddy is about to learn that downward spirals have a momentum of their own.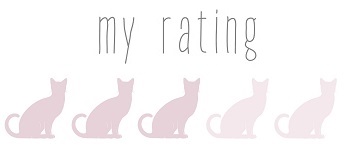 There was one main aspect of Beautiful Broken Things that I adored, and that was the fact that it was about friendship. There is so often a focus on romance in YA books, and it's so refreshing to read about friendship, which is just as intense and important as romantic love.
The friendship between Caddy, Rosie, and Suzanne was, in a word: toxic. In the beginning, Caddy is extremely jealous of Suzanne, because she's shiny and new and gets to see Rosie every day (Caddy and Rosie go to different schools). And then the tables turn, and Rosie is the one who is jealous of Caddie and Suzanne. I felt like this was a pretty realistic portrayal of how best friend trios can feel and interact sometimes. It reminded me of some things that I went through in high school, which was both sad and good.
The toxic part of this friendship really comes into play between Caddie and Suzanne. Caddie is convinced that she's an extremely boring girl, and is quite desperate to be seen as daring and interesting. She believes that Suzanne is the epitome of the girl she wants to be, and tries to model herself off Suzanne a little bit. Which isn't so much a great thing because Suzanne is doing stupid shit a lot of the time because she's going through some serious stuff. And instead of trying to help her through all of it, Caddie almost supports her, because she thinks the stupid stuff Suzanne is doing is ~interesting~ instead of dangerous and warning signs of something a lot darker.
Suzanne was physically abused by her father (not a spoiler, by the way, it's revealed very early on), and I really thought that this was going to turn out to be a lie. There were two reasons for why I thought this … the first is the way Suzanne talked about it, which could be very flippant – at times, I don't think the way conversations were written conveyed the seriousness of the topic or situation (including a part where Rosie makes a 'victim' joke). The second reason was the way it was revealed in the story. Because of these things, I kept on expecting a reveal of falsity, so when it turned out to be true, I felt a kind of disconnection to Suzanne because her experiences post-abuse hadn't been written in a way that I felt was true to reality, or emotionally connecting.
Which isn't to say that I didn't care about Suzanne, because I did. Even though I was unconvinced regarding her story of her life before she moved to Brighton, I knew that there was something going on with her because of the way she was acting and talking. I think both Caddie and Rosie were pretty terrible friends in regards to this, because neither sought to help Suzanne in any kind of serious way.
Not a lot really happens in Beautiful Broken Things, except for the establishment of the relationship between Caddie and Suzanne, and how, in the end, Suzanne's behaviour wasn't just reckless. So if you're not into stories solely about character relationships and development, then the pace in this one might not be for you.
If you're a fan for a story about friendship, though, give this one a go. But take note that it certainly isn't a happy one.
© 2016, Chiara @ Books for a Delicate Eternity. All rights reserved.
trigger warning: self harm, attempted suicide, child abuse, death of an infant, and hospitalisation (mental) in this novel

Posted on: February 10, 2016 • By: Chiara