What: Assassins: Discord (Assassins #1) by Erica Cameron
Who: Riptide Publishing/Triton Books
When: September 5th 2016
How: A copy of this novel was provided by Riptide Publishing for review via Net Galley.
Kindra's moral compass has never pointed north, but that's what happens when you're raised as an assassin and a thief. At sixteen, she's fantastic with a blade, an expert at slipping through the world unnoticed, and trapped in a life she didn't chose. But nothing in her training prepares her for what happens when her father misses a target.

In the week-long aftermath, Kindra breaks rank for the first time in her life. She steals documents, starts questioning who their client is and why the target needs to die, botches a second hit on her father's target, and is nearly killed. And that's before she's kidnapped by a green-eyed stranger connected to a part of her childhood she'd almost forgotten.

Kindra has to decide who to trust and which side of the battle to fight for. She has to do it fast and she has to be right, because the wrong choice will kill her just when she's finally found something worth living for.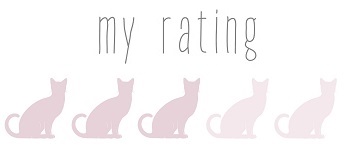 Oh, this review is hard to write. Because on the one hand there were many times that I wanted to DNF Assassins: Discord because it was really, really long, and I also didn't feel like the plot was moving fast enough (and I was more than a little bored at times). But on the other hand there were elements I liked, and against all my DNF feelings, I did finish it, and I'm quite glad that I pushed through.
Assassins: Discord takes place over a pretty small amount of time, which is why I was surprised that everything moved so slowly. I thought that because it was so action-packed, and there were so many things going on, and heaps of mystery … it would not be slow at all. But it was. Even though there was action, a mysterious storyline, and quite a lot of thrilling scenes I was, for the most part, quite bored. I never felt like enough was happening for me to fall in love with it.
I also wasn't invested in the main character, Kindra, either. For one thing, I felt like she was too young, which is really rare for me. She's sixteen, and goes on these missions where she pretends to be a government official. I know I was baby faced at sixteen, but I'm pretty sure no sixteen year old could pull that off efficiently. She also mentioned the fact that she started seducing people in missions four years ago, which means that she was twelve. Unless they were all creepy paedophiles (who knows, they could have been) that timeline is very, severely off.
Most of the plot revolved around shady business, and while I have recently discovered that I enjoy political intrigue, I am not as interested in business shenanigans. I mean, I wanted to see the evil people taken down because they'd killed people (including children), but the storyline wasn't exactly one that kept me hooked.
I was really on board with the diversity, though. There were a heap of people of colour and queer characters in this book, and I was extremely happy about this. The word "bisexual" was used to describe Kindra's sexual orientation, and she rebutted a comment about her willing to sleep with anyone, both of which were A+. There's also an asexual character who uses the word. I would have loved this character to have at least one POV chapter, so that this was a book with an asexual MC who used the word.
I'm not sure whether or not I will read the sequel, but there's a chance I will. I did end up enjoying some of the storyline (mostly about Kindra's interaction with her family and another), and I would be interested to see where everything ends up because there wasn't a whole lot of resolution at the end of Assassins: Discord.
I think if you're one for movies about shady business people and trying to bring them down, stories that question what you've always been told, and books with a heap of diversity then I'd suggest reading Assassins: Discord.
© 2016, Chiara @ Books for a Delicate Eternity. All rights reserved.
trigger warning: murder + murder of a sibling, attempted murder, torture, forced prostitution + forced prostitution of a minor, domestic violence, emotional abuse, physical assault, and physical abuse in this novel

Posted on: September 9, 2016 • By: Chiara