What: Against All Odds Patricia Vanasse
Who: Pants On Fire Press
When: September 25th 2015
How: A copy of this novel was provided by the author for review.
Sometimes boy meets girl, and the stars align, and their future is laid out neatly before them. Together forever. Meant to be. But Max and Loren are not one of those couples.

Seventeen-year-old Max DuPont is on the verge of becoming a ward of the state and foster kid. Contrary to expectations, Max is not from the "wrong" side of town. He's from a good home in a nice neighborhood, but his mother left after his father lost his job and turned to drinking. Max has been struggling to keep his head above water ever since. All he wants is to survive his senior year, play hockey, and move on to college. When his dad lands himself in jail, Max has no choice but to accept an offer to live with his father's do-gooder attorney, Mr. Larssi. The only contingency is that Max must stay far away from Larssi's beautiful teenage daughter Loren.

Loren is aware that she's had every opportunity in her young adult life—at least, that is, every opportunity her parents designed for her. She excels in academics at a competitive prep school, she never parties, she never dates, and she's a budding ballerina and major hopeful for a Juilliard scholarship. But since her best friend Lily died tragically three months ago, Loren is lost. She knows just how precious life is. But she has no idea how to make the best of it. How can she live—really live—with obsessive parents breathing down her neck…and inviting the only guy who never noticed her to live right under their roof?

Loren's first step in living her own life might be to get Max to notice her. Max's only chance at a solid future without foster care is to keep his distance from Loren. But their chemistry is undeniable. And they can't fight the odds forever…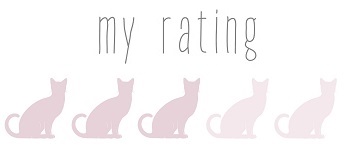 Against All Odds is what I might call a genre-bender, because even though the characters are in high school, and definitely within the age range of YA, there were elements to it that felt more New Adult to me. Which was actually fantastic.
The book is told from two perspectives: Max and Loren. I absolutely loathe it when there are dual points of view and I can't tell the difference between the two, so I'm super happy to say that that was never the case with Against All Odds. I was never wondering if I was reading a Max or Loren chapter because the two voices for these characters were incredibly clear and easy to differentiate.
Even though this is, at its heart, a romance story, there were so many other aspects that came into play, and they never felt superfluous, and they never felt like they were kicked to the curb in favour of the romance, either. For example, both characters have a passion. Max is a hockey player, and wants to go pro. And Loren is a ballerina who wants to go to Julliard. I loved that both characters had such fierce passions, and that they weren't just mentioned in passing. I sometimes feel like these kinds of character traits are glossed over in the face of the 'will they, won't they' aspect of romance.
Which isn't to say that the 'will they, won't they' aspect of Against All Odds wasn't all there. It certainly was. There were many scenes between Max and Loren where you just wanted them to be honest with each other and just tell the other how they feel. And get together, obviously. Sometimes it felt like there was a little bit too much repetitiveness on Max's side in regards to his relationship with Loren, but it was kind of forgivable given the circumstances.
There's a lot of character growth on Loren's behalf throughout this book, and it was refreshing to read. Loren has been depressed since her best friend, Lily, died. And the wonderful thing about watching Loren come to terms with these two things is that Max doesn't magically fix her. Yes, he makes her happy, but he doesn't magic the depression away. Far too often romance is written as the "cure" for mental health issues, and I was so incredibly appreciative of the fact that Loren went through her own journey to come to terms with Lily's death, and feel comfortable about mourning her.
Max's life is quite intense, and I wish there had been a little bit more of a focus on his relationship with his parents. Both were very strained, and needed so much work. Even though I feel like there were generally enough scenes between them all, I think there could have been more to demonstrate the rebuilding of those important relationships, especially after how much both Max's mother and father had let him down throughout the course of the book.
All in all, Against All Odds was a book that managed to tackle a lot of important issues without making them feel overshadowed by the lovely romantic aspect.
© 2016, Chiara @ Books for a Delicate Eternity. All rights reserved.
trigger warning: alcoholic parent, absentee parent, parent in rehab, physical assault, teen in foster system, death by cancer, depression, and a car accident in this novel

Posted on: March 19, 2016 • By: Chiara