As some of you may know, I participated in the Chaotic Goddess Books n' Bloggers Swap for the second time, back in June.
I loved doing the swap in January, and thought that it would be great to participate again. And it was! What isn't there to love about sharing books with people? Answer: nothing, obviously.
This time, I was paired up with Vicky from Outback Expat. She lives in the Northern Territory, which I think is absolutely fabulous!
For the swap, we had to give and receive three books:
1. A book we love.
2. A book we haven't read but are interested in reading.
3. A book from our partner's wish-list.
Vicky gave me:
1. Residue by Laury Falter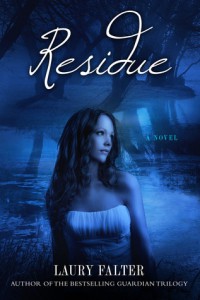 Vicky said that she loved this book when she read it, and that is was written really beautifully. I think it sounds awesome, and I cannot wait to read it.
2. To All the Boys I've Loved Before by Jenny Han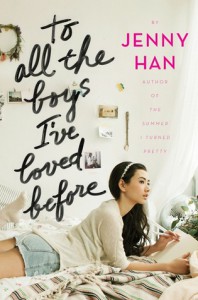 I couldn't believe it when I saw this book! Vicky said that she's been eying it for a while, but so have I! I am so excited to read this one, and it's a hardback, to boot!
3. Charmed Thirds by Megan McCafferty
This is the third book in the Jessica Darling series. It was the last book I needed to own, and now I can finally read it!

So this is my haul! If you were wondering what I got Vicky:
1. Shadows by Paula Weston. I really think this series deserves more love – and the Australian author is a plus.
2. The Assassin's Blade by Sarah J. Maas. I hadn't read it at the time, but now I have read it and loved it!
3. Daughter of Smoke and Bone by Laini Taylor. This is so high up on my to-read list, since practically everyone I know loves it.
In case you want to participate, I'm pretty sure the Books 'n' Bloggers Swap is a six-monthly thing. So when January comes around, maybe you should sign up :D I can vouch that it's a lot of fun.
Until next time,

Posted on: July 15, 2014 • By: Chiara